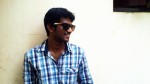 Text
Flag as inappropriate
Australia's batting same as England's in 1990s
The Australian team which produced legends like Ponting, Hussey, Hayden, Mark Waugh, Steve Waugh, Greg Chappel has not been able to produce a single find that matches atleast half of any of their values. With 6 consecutive defeats under their belt and the recent one with a 347 run humiliating defeat sure tells the quality of the side. It is no use of having a great bowling attack when the batting side is not in the mood to support them. The result of that is the recent injury to James Pattinson who is their best young quickie at present. Atleast the late Australian team would make a fight eventhough if it is an impossible situation but the present just crumbles and surrendered to the English with only the tail adding some runs which was mocked by Border saying that the tail is better than top 3 which is the utmost humiliation to the Australian openers.The only Australian batsman to have an average of above 40 is their skipper, Michel Clarke, who has been batting well than the others but not getting enough support from the other end. In the post match presentation he said, "The batting has been a let down right from the start of the innings. Unless we improve our batting there is no chance of getting back into the series". It cant be said more as their Skipper itself summed their performance.The other batsman who made an improvement in this test was Usman Khawaja. He made a decent 54 when their team was sinking to the bottom. The following are the exerts from his interview.
"I think it's always nice to get a nice variety of wickets," Khawaja said. "I know when I started a few years back the SCG was a big turner, it broke up massively, it's not really the same anymore there. Adelaide used to be the same, then in WA [Western Australia] and Brisbane you'd get wickets that were fast.
"Tassie [Tasmania] used to be a road but it's not anymore, so things have changed a little bit in the last five years. The wickets have lost a bit of their characteristics over the last five years and it'd be really nice to see them come back."
"I feel like I'm in a good place now. Hopefully I can make some of those starts into big scores. That's what I was trying to do, but you can't control that. As long as you have the intention in your head that you want to score big, that's all you can really do.
"We had some bad shots [at Lord's], myself included, a few other guys played some bad shots to get out, and you can't do that even in first-class cricket. One guy might be able to get away with it but you can't have three or four players playing bad shots and getting out, you let your whole team down. If you spend time in the middle things get easier, and that was probably the key for us in that first innings. It was a pretty good deck out there in the first innings."
"Obviously our batting hasn't been as consistent as our bowling. We seem to take the wickets but we seem to let ourselves down with the bat. We understand how important first innings runs are, especially if you're batting second in a game. That's where you win cricket games. We're not making any excuses. We're not saying it's good enough either. All we can do is go out there and apply our skills the best we can and try and take a bit of the onus on ourselves as batsmen in the top six to put our hands up.
"There hasn't been a hundred scored on tour and that's got to be our first goal going forward. Then go from there. And then, you know, what happens in the games beforehand we can't control. We can only control the next three Test matches."
Unless the batting takes up the bite the Australians have no chance of making a comeback into this series.
1 Relay