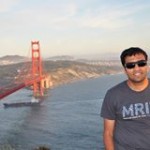 Text
Flag as inappropriate
Royals tame the Lions --- Match Report
First there was C and then there came C++; until now we saw a Royal version of RR, but with today's 30 run win, we now have Royal++. RR isn't known for posting huge totals and defending it, but rather they play with modest numbers. But today it was two veterans one at the start and one at back of the innings who made sure that RR had a target high enough for Highveld Lions.
After the early loss of Rahane in 3rd over, Dravid and Samson started off well and when Samson fell at 36 in 5th over Dravid took charge along with Bruce Shane Watson, the Batman from Australia. Dravid playing in his last tournament cracked 5 fours and was in murderous mode, until he hit a short ball from Pretorius straight into Petersen. He was visibly upset and had the same my-time-is-up expression on his face that was seen in his last tests.
Watson and Binny took over and shifted gear from 2nd to 5th, they were in overdrive mode, Binny especially in the backwards point to cover area and Watson in long on to midwickets area. Both complimented each making it tough of the Lion bowlers. Owe it to the dew or good batting, Phangiso was taken to the cleaners, especially Batman who wacked him over midwicket, one could even hear the bamm! Sound when it hit the ball. Watson lost his cool against Tsotsobe and departed, this brought Hodge, the forgotten son of Australia, started off slowly and got stuck in the death, Binny eventually departed on 145 in 17th over. Last 3 overs it was all Hodge, 46 from 23 balls tearing Tanvir apart, who had 7 runs from 2, ended up 36 in 4. In the 183 was what the final score read a Royal Score!
Once you see 183 on the score, there isn't a thing called plan and progress, you need to fire from the word go and if don't have a good start; good luck. Q De Kock has received more attention because of his name than his batting. Even by domestic standards he is more of a flash in the pan. Once he left it was down hill, wickets kept tumbling while VS Malik bowled his lovely outswingers beating the bat very often, rewards with 2 wickets. Petersen and Viljoen did their bit to stay up to the asking rate, but it's always tough to catch up when with required rate of 9 and have early wickets.
Royals have good swing and bowlers who can make the ball talk, Faulkner, Watson, Cooper, Binny along with Malik. All have a good wrist position good enough to get the ball deviate after it hits the deck. But it was the 40 year Old Tambe who was among the wicket; he picked 3 wickets on a wicket that assisted seamers, nothing against Lions batting against Spin!
Finally after 20 over Lions were 30 runs short of Royals a painful defeat; it was more of Royals winning rather than Lions losing it!
0 Relays