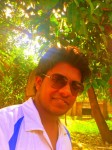 Text
Flag as inappropriate
LA LIGA TITLE DECIDER: THE ODDS FAVOUR BARCA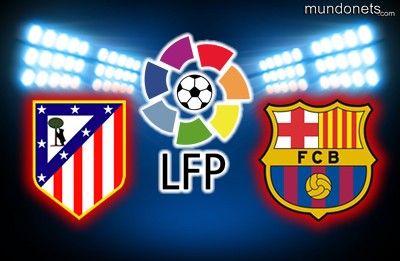 Atletico Madrid blew a great chance to entrench the La Liga title in their last match and now face an uphill battle, needing at least one point at Camp Nou to claim the league crown. They played to a draw at home facing Malaga and now must earn a point facing Barcelona on the road to win the title. Barcelona has to feel a little lucky to still be in the league race after a 0-0 draw facing Elche in their last match. However, they are still in it and also the betting favorite at home against Atletico Madrid.
These two teams are no strangers this season having met five times—twice in the Super Cup, twice in Champions League play and once in league play. Barca claimed the Super Cup while Atletico ousted Barca from Champions League play.
Atletico has conceded the fewest goals in La Liga play this season, and in their seven matches since beating Barca 1-0 in Champions League play, they have only given up two goals. , Atletico has a big injury concern with scoring leader Diego Costa dealing with a hamstring problem. Costa has scored 27 goals this season, with David Villa and Raul Garcia chiming in to combine for 22. While these guys are key to the attack for the away squad, the counter-attack may be Atletico's main chance to get on the scoreboard. You can be sure that Atletico will pack the defense, as that has worked for them facing Barca this season, and a draw would net them the league title.
Can Barca play their game at home? That is the big question. They have won the time-of-possession battle in the five matches facing Atletico this season, but only have two goals and no wins to show for it. Lionel Messi, Pedro and Alexis Sanchez have been bottled up by the Atletico defense, and at home there will be a lot of pressure on them to provide some offensive spark. Neymar is the only Barca player who has scored against Atletico this season, though he is nursing an injury. The club released a statement saying he has resumed "recovery work" without making it clear if he will return to the pitch this weekend. Key defender Gerard Pique has also resumed training after an injury and is most likely to feature in the defense line-up, which has conceded the second fewest goals in league play this season, after atletico.
Barcelona and Atletico started the competitive season in Spain facing off in the Spanish Super cup, and will end the Spanish competitive season battling it out for the La Liga title. After next Saturday, there will be no more tomorrow in La Liga. A champion will be crowned at the Camp Nou. Will it be Atletico, finally breaking through for their first Liga title since 1995-96 or will it be Barcelona, winning the La Liga in the last game of a chaotic season? All of these questions will be answered next week, after 90 minutes of war at the Camp Nou.
1 Relay