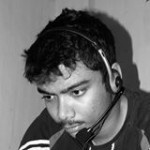 Text
Flag as inappropriate
Why was there no challenge from the Royal Challengers?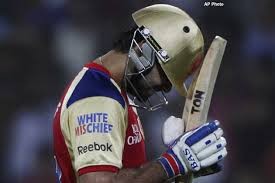 After the IPL Auctions took place in February this year, there were some doubts regarding two aspects of the forthcoming IPL: whether it would take place in India this year, if at all and whether the other teams were given the same budget as the Royal Challengers Banagalore. One look at the RCB side and you would struggle to believe your eyes. The likes of Chris Gayle, Virat Kohli, AB de Villiers (all retained) and Yuvraj Singh being a part of the same batting line-up is something that fantasy and maybe the fantasy teams are made of. They were definitely the pre-tournament favourites and a lot was expected from the red and gold brigade this year.
However after winning their first two matches, the campaign started to unravel for Virat Kohli's side. Three consecutive losses and the season never really came back on track. So what went wrong for RCB? Here are the reasons:-

THE FORM OF CHRIS GAYLE: One thing that the mere presence of Chris Gayle in your batting order does is strike fear into the opponents. When the Caribbean hitter gets going there is very little the bowlers can do to stop him. However, this season Gayle never ever got going. Aggregating 708, 733 and 608 runs in the last three editions of the IPL, this time around the Jamaican could only score 196 runs from the 9 games that he played. Add to that a meagre strike rate of 106.52 (compared to a career strike-rate of 154.56) and you have the biggest disappointment of the season staring in your face.
INCONSISTENCY OF VIRAT KOHLI: If there is one word that you would like to attach to Virat Kohli, it has to be consistency. The 25-year old has been unbelievably consistent for India in the last three years, coming up with outstanding performances in virtually each and every tournament and has become the best limited overs batsman in world cricket. IPL 2014 was a forgettable tourney for Virat as a series of underwhelming performances from the captain meant the much vaunted top-order counted for nothing for the most fancied team of the tournament.
LACK OF BOWLING DEPTH: When you spend the millions on your batting, smart buys are a must in the bowling department. Apart from Mitchell Starc and Yuzvendra Chahal, the bowling represented a sorry state of affairs for RCB. Going for bowlers like Ashoke Dinda and Varun Aaron, who have economy rates in excess of 8 and a wicket to matches ratio of less than 1, did not pay dividends while signing someone like a 42-year old Muttiah Muralidharan for a fast and furious competition like the IPL leaves a lot of questions unanswered.
INABILTY TO FINISH OFF MATCHES: When you are having your fair share of bad days, it is imperative to make your good ones count. RCB were unable to do that and two matches distinctly come to mind. In their third match, they were unable to chase down a paltry target of 150, despite needing only 29 off the final four overs. A stunning catch from Chris Lynn didn't help but that cannot deter a side with batting talents of RCB to finish the game. And then in their home match against Rajasthan Royals, they could not defend a 190 plus total having brought the equation down to 65 runs required from 24 balls. How they lost the match with an over to spare, no one will know!
1 Relay