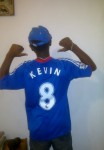 Text
Flag as inappropriate
Fergie Time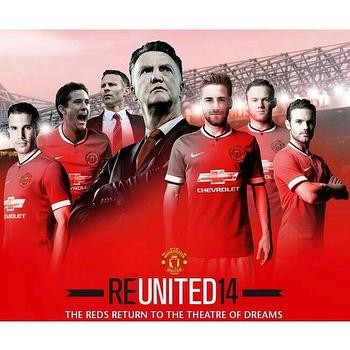 26 and a half years.
It has been a dream, hasn't it? For almost 27 years, Sir Alex Ferguson almost single-handedly dragged Manchester United through years and years of trophies, money, dominance and fame. He has made them probably the biggest club in the world, with Real Madrid and Bayern Munich the other contenders.
And he surmounted every obstacle. If another team had better players, he had a better substitute. Better academy? Better scouts. Even when Manchester City and Chelsea's millions threatened to drown them, Sir Alex Ferguson kept his team together, and Old Trafford remained a frightening stadium.
And then, he retired.
With the kind of kick in the crotch that only the roller-coaster that is the English Premier League, Manchester United "ooooofffed" and fell to the ground, clutching their private parts! A terrible, horrific season followed under David Moyes, and seemingly, in one year, the entire nation of Mancunia seemed to fall apart. Fans raged, legends fumed and players mutinied. It was a horrific sight to behold.
In the summer, Sir Alex Ferguson sat with the board of directors as they pondered the next move - how to fix the mess that his retirement had left behind. And step by step, Manchester United realized that there would be no more quick fixes, no more painless Ferguson-style transitions. For the first time in a long time, Manchester United would have rally every resource they have and save the club.
So the Glazers gave Ed Wooward and newly-appointed superstar coach Louis Van Gaal a blank cheque, and they used it. With a massive spending spree that outstripped anything they have ever done (and more money was spent than some of the previous years combined), Manchester United procured themselves the kinds of players that they had never been associated with. They were now sat with the more modern, money-smashing clubs.
And whatever Manchester United do, they do it big.
£153 million was spent recruiting superstar players like Radamel Falcao and Angel Di Maria at stupendous fees. Louis Van Gaal's spending in one window has almost reached Sir Alex Ferguson's TOTAL transfer expenditure!In a bid to compete with the big spenders, Manchester United have altered the entire philosophy that was Manchester United, and the traditional feel of the club has departed.
But should that be something to mourn? Maybe not. Remember them fondly, but those times are gone. If United do not change, they will fall, and nobody, not the fans, the board or the players want to see that. They are the largest institution in English football, and their demise would more painful to behold than even Ranger FC's.
Major things are afoot and fans will have to be patient as the board, the staff and the entire club come out of the amazing era that will forever be known as "Fergie Time" - that golden era in United history.
0 Relays