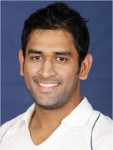 Link
Flag as inappropriate

www.smh.com.au
HYDERABAD: Humiliating. That is the only word for it. Australia's abject campaign in India was already a throwback to the dark ages of the 1980s, when Allan Border's men were lucky to beat a backyard side.
Abhishek has added a note -
Time to get in some fresh blood into the team.
0 Relays