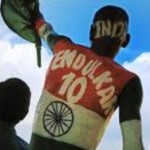 Link
Flag as inappropriate

www.nzherald.co.nz
New Zealand needs four wickets at Eden Park to claim their second home series victory over England in 18 attempts over 83 years.
Arpit has added a note -
NZ closing in on a historic win here. Vaughan et al seem to suddenly have gone quiet on Twitter. They were all chirping non-stop while Aussies were being butchered in India.
0 Relays