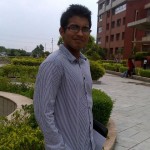 Text
Flag as inappropriate
Experience matters, not just youth
In the 2007-08 season, the then Australian captain, Ricky Ponting was sceptical of his team's nemesis, India being able to handle their transition period well enough in the future. While, he was too quick to praise his own team stating that they were still the undisputed champions who could continue to maintain their dominance for long. How wrong he was!
Australia, the name which was once feared by all oppositions even before the contest began is now virtually a laughing stock. Their hubris, which won them almost every match in the last decade and made others follow their model of playing, has now vanished. On the other hand, India seems to be the team which is likely to succeed West Indies and Australia, having won the World Cup 2011 and the Champions Trophy 2013 as well as fought back hard after their infamous slump away from home, in the 2011-12 season.
This is due to one simple word, Experience. Justin Langer, Damien Martyn, Shane Warne, Glenn McGrath retired after inflicting a whitewash in 2007 Ashes series at home. Adam Gilchrist and Matthew Hayden retired in the following 2 years. Now when such great names no longer remain in a team, it takes time and exceptional talent to replace them. However, they are irreplaceable indeed because of their aura and skill!
One may have thought that Australia would still be the most competitive force in world cricket, after their mini comeback from a disastrous 2011 World Cup campaign. But the chinks in their armour were further exposed with the retirements of Michael Hussey and Ponting himself. Clearly, Cricket Australia has not handled this issue well and the first class structure seems to worsen by the day, with the advent of T20 cricket.
India may not have the most efficient cricket administrators in the world, but they have been able to blend experience and youth in the team from time to time by churning out talent from different parts of the country equally through the IPL and the Ranji Trophy for example. As well as knowing which seniors to keep in the team at what time. Especially after Greg Chappell, the team's former coach had the theory of giving more value to the youth as much as possible because the future mattered more than the present. This flunked big time as India had a poor 2006-07 season, being knocked of the World Cup in the Caribbean.
Rahul Dravid and VVS Laxman are the only two who retired off late and although Sachin Tendulkar may join them soon, India already seems to have the arsenal to take on the world. While Australia might be going the West Indies' way, given their woes in India and England off late.
1 Relay