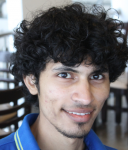 Text
Flag as inappropriate
Hamilton wins pole in Hungarian Grand Prix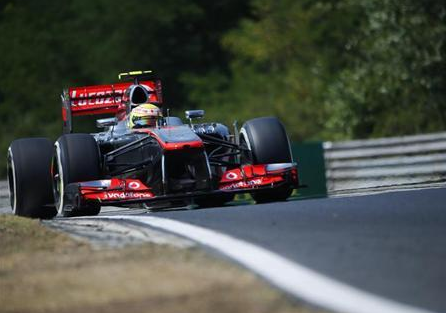 Lewis Hamilton saw off a close challenge from Red Bull driver Sebastian Vettel to grab his fourth pole position of this season. Hamilton clocked in a scorching lap of 1 minute, 19.338 seconds to edge out Vettel by a small margin of 0.038 seconds.
Hamilton was surprised to be on pole as Vettel looked favorite to win it after setting a blistering pace in the practice sessions and in the initial stages of qualifying. Hamilton asked his engineer "Are we on pole?" and his engineer replied "Yeah, we are as surprised as you". This third successive pole helped him to surpass Juan Manuel Fangio and took his overall tally to 30 pole positions. The other contenders for title, Finnish Kimi Raikkonen and Spanish Fernando Alonso will start fifth and sixth respectively.
Lotus driver Roman Grosjean will start ahead of his team-mate Raikkonen at third on the grid. Mercedes driver Nico Rosberg qualified fourth while Brazilian Felipe Massa will start from seventh place. Toto Rosso's Daniel Riccardo qualified in eighth place while Maclaren's woeful form continued with Perez and Button finishing ninth and thirteenth respectively. Vettel's team mate Mark Webber, who was not able to participate in the final qualifying session due to failure of KERS power boost system will start in tenth position on the grid.
The focus will also be on the performance of new Pirelli tyres as many questions were raised after several tyre blowouts in last month's British Grand Prix. It will be interesting to see how new tyres cope up with high temperatures expected on Sunday afternoon. Hamilton will have his task cut out as Red bull performs much better in the main race, however stats are in his favor as he is the only driver since 2005 to win at Hungarian Grand Prix from pole position, clinching victory in 2007 and 2012.
0 Relays