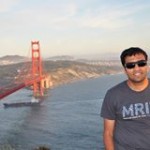 Text
Flag as inappropriate
Match Report: CSK vs Titans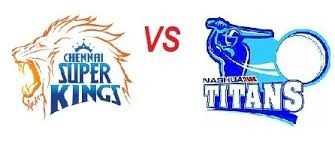 JSCA, stadium Ranchi, was lit up barring the floodlight fiasco to welcome them their son of the soil MSD and his men, but the Titan's AB DeV almost stole his thunder way. CSK after wining the toss did the right thing by opting to field on this batting beauty. Winter evenings in Northern India always has the attached due factor, where the ball skids off the surface and come on to the ball and since it is difficult to grip, spinner always have a tough time to extract any purchase.
Davids and Rudolf went off to a good start despite some military style bowling from Mohit and Holder duo. Mohit again was impressive with 4 over for 26 Upfront with the new ball; he kicked off from where he had left. Post Rudolf departure, de Villiers took in charge and picked up where he had left off, the de Villiers' Magic. There isn't a better nimble footed cricketer at the moment; his ability to pick the length and line of the ball and get into a position where he can smash it is unbelievable. He was particularly severe on Jadeja and Ashwin, India's premier spinner, at one moment he even controlled where they would land he ball.
MSD even with is Mohawk hairstyle, looked worried, the game was drifting away, and the only place the ball hadn't land was MSD's apartment. Holder, Bravo, Jadeja were taken to the cleaner, neither of then attempted the wide Yorkers or resorted to Chin Music. Titans with 150 in the 17th over, 200 was on the cards and AB was in God mode. Finally Bravo resorted bang it in bowling, he picked two wickets in an over, but his luck ran out when AB was on strike. There was only way to stop the carnage, get him out or get him off strike.
Finally Jadeja had the last laugh against AB, after conceding 34 run of 12 balls again him. With his departure, meant Titan didn't reach their magic score but 187 was a good score to defend and they were confident of defending it.
Roelof didn't start off well, conceded a wide, four and a single, until his golden arm ball struck Vijay's middle stump. Soon Raina joined and one of the floodlights went off, players took off and returned after light was restored. But what was restored was the Australian Ex-Cricketer form, Hussey played stroked that made us go back in time; it made us feel how rich Australian batting was. Along with a man who hasn't missed a single game for CSK, Suresh CSK Raina, got into business. He really is the King in T20, Indian Track, and CSK all three are the perfect combination for his locker. 8th over and they were on track scoring 95 before Raina fell. Badri played his style of single-doubles and gave enough strike to Hussey and Bravo and scoreboard kept ticking.
It seemed that Titan's didn't have any plan against CSK batting, if gripping the ball was one issue, wavered balling was another reason for letting CSK of the hooks. There wasn't any wicket taking or pressure building ball bowled, and batsman cruised. 16th over and Bravo fell, then Dhoni, then Jadeja, and if Gurunath wasn't arrested one would have smelt something fishy. But Badri and Morkel did the final rituals and CSK were home in the 19th over. 187 was chased in the 19th over, barring the late flurry of wickets Titans didn't have ammunition to defend their target. Raina and Hussey and Bravo literally stole the thunder away from AB De Villiers.
Raina was adjudged the man of the match for his brilliant 47 of 28.
0 Relays