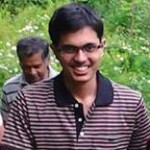 Text
Flag as inappropriate
MI captaincy a boon for Rohit Sharma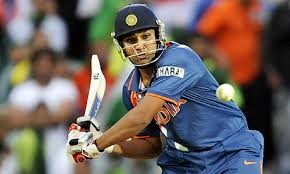 Well, for a batsman who started as a possible replacement for Sachin Tendulkar, Rohit Sharma has come a long way indeed. He has been in and out of form, his inconsistency can be related to a sine wave. Yet, finally, as a captain of Mumbai Indians, he has come-off good, more consistently than not, and will be trying to make it as a stepping stone to revive his international career.
After coming into the lime-light as a youngster in the 2006 Ranji Season, he was one of the main fators behind India's victory in the 2007 T20 World Cup. He slowly, but steadily began to cement his place in the ODI team, and a test-call was just a matter of time.
But for a batsman of such a caliber, he was highly inconsistent. He was good in patches in the CB series in Australia, but his performance suffered again, and finally lost his place to the likes of Suresh Raina and to another budding youngster, Virat Kohli.
And for the coming years, upto today, he has been in-and-out of the international team. Though he is technically correct, his form suffered more often than not, thanks to his injuries which plagued him every now and then.
Now in IPL, he was the main-stay of the Deccan Chargers team. Coming as two down, he played many crucial knocks to guide his team to victory. He was also successful as a part time bowler, managing to take a hattrick. After MI bought him in the 2011 auctions, he was the mainstay of the middle order. He played some blinding knocks, one in which included hitting 21 runs of the last over while chasing a huge target, and lead his team to victory.
In the 2013 IPL, after a dismayal string of performance from Ricky Ponting, the-then captain of MI, Rohit Sharma was made the captain. It was a surprising move, but effective nevertheless.
As a captain, be bought the best out of himself, and his team-mates. Blessed with a extra-ordinary team strength, he managed his resources well, whether it be when to use Malinga, or any tactical field change. Even his batting took an up-swing, scoring about 500 runs in the 6th edition of IPL, and eventually lead MI to victory.
Many considered the victory as a fluke. But he again showed off hs excellent captaincy skills, after leading MI to the semi-finals of the on-going CLT20. Mind you, MI needed 150 of 14 overs to get selected, and Rohit, with the help of Dwayne Smith, managed to chase it off within 13 overs.
Though Rohit's career has been kind-of a child-prodigy losing his way, the MI captaincy stinct has definitely helped him. Even his place in the ODI team is somewhat assured, in an unusual position of an opener. I believe in the coming ODI's against Australia, he will definitely prove his mantle at the international level, and slowly cement his place in the team.
0 Relays