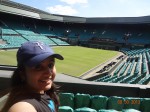 Text
Flag as inappropriate
Batting AND Bowling – anyone up for the spot?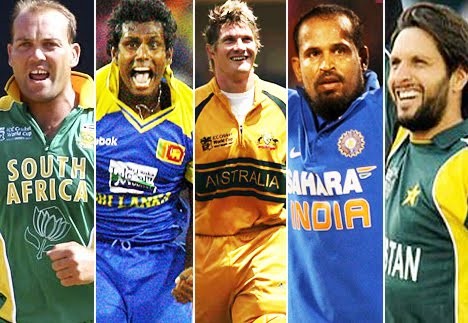 Modern day cricket demands all round skills from the players. In this T20 era of cricket, a specialist batsman or a specialist bowler will find it very difficult to secure his place in the side. A player with both useful batting and bowling skills is always preferred over the specialist, irrespective of the quality of the player. What this trend has actually ended up doing is producing players who are neither dependable with the bat nor impressive with the ball. These days when a young player starts to develop his game of cricket at a young age, he is nurtured with a spot in the T20 side (or an IPL team, in case of Indian players) in mind. And T20 demands quick play - bat-swinging and bowling with taking a wicket being the first and only thought in the mind. This kind of development defeats the purpose of a development of a genuine all-rounder.
It is ironical that in a cricketing era which demands all-round skills more than ever, there is not a single genuine all-rounder in world cricket to meet the demand. Sure there are players who can swing the bat and throw the ball but the key word here unfortunately is "genuine". Looking back into the history of the game, the word all-rounder springs up memories of Sir Garfield Sobers, Keith Miller, Sir Richard Hadlee, Vinoo Mankad, Imran Khan, Kapil Dev and more recently Jacques Kallis, Shaun Pollock and Andrew Flintoff. The genuine-ness of these players is accounted for by their batting records which are equally impeccable as their bowling records. Reliability and consistency are the two other pillars which provide authenticity to their being considered as actual and genuine all-rounders.
When one recalls the "all-rounders" of the current lot, names like Mohammed Hafeez, Shakib-Al-Hasan, Ravindra Jadeja, Shane Watson and Angelo Matthews come up. Seriously, is this list of players even worthy of a comparison to those mentioned in the former list? There is no denying the ability of the current lot of "all-rounders". They are undeniably the most important players of their respective teams in any game. But they are either poor jacks of both trades (case in point Ravindra Jadeja), or leaning towards being the master of only one (case in point Shane Watson). Inconsistency in performance in both the departments simultaneously is again a pervasive thorn in the flesh.
In the current cricketing demands and conditions, players have the greatest opportunity to emulate the past greats and develop genuine all-rounder skills. If they concentrate on the department they fall behind in, with the frequency with which cricketing tournaments are being played today, the players have ample opportunities to improve upon their skills. The important thing is to shrug off the self-importance which comes with the all-rounder tag and aim to be the cricketer who deserves a spot up with the greats.
0 Relays