Text
Flag as inappropriate
Will Manchester United and Chelsea be able to make it 2-2 for the English Clubs in the Champions league…???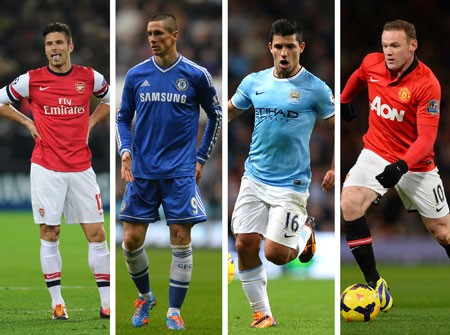 Champions League is one of the most prestigious club competition in European football. It is one event which attracts millions of football fans across the globe. It is the annual event where in best team from all the countries in Europe participate to be crowed as the European champions. It has a great history where in every player participating in the league thrives to be the champions of the Europe. Currently Bayern Munich are the defending champions. If you see the history this is one trophy where in all team like to have it in their achievement list.
The teams from England from the past have performed well in this championship where in Manchester United have been crowned as champions thrice, while Chelsea have won this tournament recently in the year 2012. Also Liverpool which was once the best club of England have won this tournament five times. For the current season 4 teams from England did qualify to play in the champion's league. The teams are namely Manchester United, Chelsea, Manchester City and Arsenal. These four teams were the best four teams from the last season.
Unfortunately Manchester City and Arsenal lost their first leg match to Bayern Munich who are the defending champions and Barcelona respectively in their round of 16 fixtures. If you see the statistics of the games both the English clubs were defeated convincingly. In the match between Manchester City and Barcelona due to and error by the Demichelis who was doing his defence duty was given red card which forced Manchester City to play with 10 men. Once they were in back foot there was no way that they could perform with enough venom to beat a team like Barcelona. In the second English game, Arsenal played against Bayern Munich. Arsenal were a better team in the first 15 minutes wherein they created several chances to score but were not able to convert them to a goal, they were even awarded penalty which Mesut Ozil missed. Szczesny who was the goalie for Arsenal was given red card for a tackle inside the box. From then on it was just one way traffic for Bayern wherein they were able to have more possessions throughout the game which resulted in a 2-0 defeat for the Gunners.
The remaining two teams left are Manchester United and Chelsea. These two teams are playing against Olympiacos of Greece and Galatasaray of Turkey respectively. These two English team have an easy game in hand when compared to Arsenal and Man City. Both of them have enough fire power to dominate the game and win both their home and away matches respectively. If you see the team of Manchester United it is filled with starts like Rooney and Robin van Persie who are the best strikers in the Premier league. Along with it they have a decent team to back them up. Now Mata joining the squad has given them enough support from the middle which increases the chances for scoring a goal for Manchester United. It will be an easy game for the red devils if they perform to their potential.
If you look at the other draw its Chelsea playing Galatasaray. It's an odd situation for the Manager of Chelsea, Jose Mourinho as the former star of Chelsea, Didier Drogba will be playing against his former team. This is an interesting draw where in Galatasaray has quality players like Sneijder in their line-up. Unlike Manchester United, Blues have to perform their best so as to beat Galatasaray in their home ground or else it could be a difficult task for Blues from keeping them down in Stamford Bridge as Didier Drogba being a former player of the club is aware of both the conditions and also the crowd is expected to support Didier Drogba unlikely this time. The secret will unfold on 25th and 26th of February 2016. Let's hope both the English teams end up in the happier camp.
1 Relay