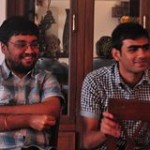 Text
Flag as inappropriate
IPL 7 Match Report: KKR vs. MI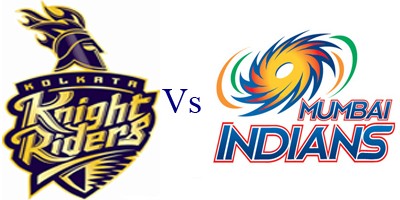 In an exciting day of cricket, yesterday's second match between Kolkata and Mumbai promised to be a close fought thriller. While Kolkata had an opportunity to secure fourth place after Hyderabad's slip up earlier on, Mumbai had to win to keep their hopes for a playoff place alive.
The tournament has not been kind so far to the defending champions, and they have only managed to pick up a few wins after finally returning to India. With three wins in their previous five games, they have a mathematical chance to make it to the playoffs, but realistically every game is a must win plus they need other teams to drop points. In that context, yesterday's match with fellow mid-table team Kolkata became even more important.
Kolkata, meanwhile, has finally managed to find some consistency, and came into this match with two wins in their previous three encounters. Confidence is running high in the Kolkata setup, especially after captain Gautam Gambhir has finally found form with the bat, and they are not afraid to regularly reshuffle their squad to maximize any perceived advantages.
In yesterday's match in Cuttack, it was the Knight Riders who won the toss, and they chose to put Mumbai in to bat first. Kolkata had evidently put a lot of effort into reading the pitch, as they dropped Jacques Kallis to bring in Shakib al-Hasan to the match squad, giving themselves an extra spin option. This has proved very successful for them in the past as well.
And the Kolkata bowlers started to put pressure on the Mumbai batsmen from the very start, cramping them for room and forcing them to take risks to keep the scoreboard moving. Youngster C Gautam (8) was the first to fall, mishitting a Morne Morkel delivery. Simmons (12) soon departed as well, after being castled by Shakib. This brought Mumbai hero Ambati Rayudu to the crease along with skipper Rohit Sharma. These two consolidated the innings by means of ones and twos and at the halfway stage Mumbai were at 62 for 2.
The batsmen then tried to up the scoring, and this led to the demise of Rayudu (33), who fell while going after Piyush Chawla. Mumbai's next batsman was Corey Anderson, but he too could not stick around and departed for 18. The final few overs saw Kieron Pollard join Rohit Sharma at the crease. However some good tight bowling from the Kolkata spinners ensured that Mumbai were not able to break their shackles, and Sharma was bowled by Sunil Narine in his last over just after reaching his half century. The Mumbai innings ended with them having put 141 on the board for the loss of 5 wickets.
The Mumbai batsmen obviously underperformed, as with the exception of Rayudu and Sharma, none of the others were able to make their starts count. Praise must be given to Gambhir and his spinners however, as he made the right call to play three of them on a tricky pitch and they repaid his faith by posting combined figures of 12-0-71-3, taking three wickets between them and boasting an economy rate below 6 an over.
The Kolkata run chase was the most awaited part of the match, as the Kolkata batsmen needed to show that they have found true form and it was not just a one match wonder. The Mumbai bowling attack especially is well-rounded and experienced and could have caused massive problems for the Knight Riders.
Robin Uthappa and Gautam Gambhir opened the match again, and they got their team off to a brisk start, with Uthappa in particular looking in good touch. The fifty came up in the seventh over, but Gambhir departed soon after for 14, bowled by the wily Harbhajan Singh. Manish Pandey was the next man in, and he contented himself with a supporting role, rotating the strike to Uthappa, who was playing the big shots. However, Harbhajan returned to castle Pandey for 14 and give Mumbai a slight glimmer of hope. This was even more the case when Uthappa fell in the following over after a magnificent 80, bowled by Lendl Simmons.
However, new men Shakib al-Hasan and Yusuf Pathan ensured that there was no fairytale comeback for Mumbai as some good sensible batting saw them keep the run rate well under control. They managed to knock off the remaining runs in the penultimate over of the game, Shakib being dismissed by Malinga just before that, in what was a mere consolation wicket for Mumbai.
Robin Uthappa was adjudged man of the match for his match winning knock of 80, and Kolkata will be very pleased to continue their run of success, which has seen them pick up 6 points in their last three games. They are now comfortably in fourth place, two points clear of chasers Royal Challengers Bangalore and Sunrisers Hyderabad. Their top player was undoubtedly Uthappa, who is in fine form with the bat, and their spin department continues to impress with disciplined bowling displays.
Mumbai meanwhile have slumped to seventh in the table and their hopes of defending their crown are all but over. They might be well served in planning for future campaigns, as the squad has evidently not clicked for them yet. In yesterday's match, the underperformers were undoubtedly Simmons and Corey Anderson. Both are all-rounders with a large amount of international experience and their team will be expecting more from them than the meager contributions they have made so far. Simmons is not managing to do well as a bowler either, and it may be time to drop him to the bench. Mumbai also needs to sort out their batting order so that their bowlers are able to get defendable targets to bowl at. With the crunch time of the IPL season coming, no team can afford to display any signs of weakness going forward.
1 Relay