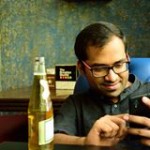 Text
Flag as inappropriate
Who will crack the whip on the 4th Investec test? India' Options?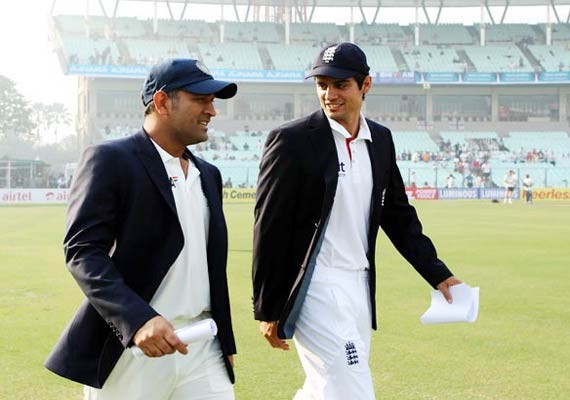 The spearhead in the bowling attack that raised havoc at Lord's is out of the 4th test because of an injury. Bhubaneshwar Kumar with a swelled foot is another looming worry for the Indian team. A totally out of form Dhawan, Pankaj Singh going wicketless; all these are surely baffling captain Dhoni . An inexperienced side with injuries, out of form players and a do-or die situation for the team to prove its worthiness as a winning side outside the Indian soil ; all these perfectly add up to the dilemmas of the team.
The Indian think tank needs to bring its Chanakyas out more than it ever did. They do have a few options in old guards who might just be the perfect saviours. Gautam Gambhir raring to go out on the field to make a strong comeback to the Indian team would probably be a treat to watch. We also might see Ravichandra Ashwin come back into the playing eleven as India would now surely want to play to its strengths. The options are not much so all it needs to do is to play with a strategy.
A very old textbook style of playing test matches was to score more runs in the 1st innings and then let your seamers do the work in the 2nd innings and finally wrap up the 4th innings with a spinner using the advantages of cracks in the field. India would probably want to resort to something similar. India is already on the back foot with no Ishant ; hence Pankaj Singh needs to fire bigtime alongwith Varun Aaron. Varun's pace has to become his forte .A more controlled but a sharp line is what these seamers need to do. If India bowls first , spinners would hardly come into play so early in the game , so the quickies need to trouble the English batsmen right at the beginning. Ashwin who has not played a test match for India since long will expected to hit the cracks and come up with wickets. He has often done it , but it remains to be seen how he does that in an English pitch. He has to be complimented well by part time spinners, who even though might not pick wickets but should not let the batsmen score runs.
But what remains to be seen is the batting where inspite of good resources, the team has not really done well this series. Kohli and Dhawan have not fired. Rohit Sharma's inclusion did not have much effect.As cricketing pundits have been saying over the last few day, that it is the time Gautam Gambhir comes into the fray. With his experience in foreign conditions, he would be someone who can come in handy. He has a hunger for runs, sticks to the wicket and has been away from the side for a long time. This opportunity might give him the perfect platform to prove his worth and help India to prove their might in the English soil.
Dhoni will have to make a lot of calls on who to select and who to drop, and this test would be the best test of his character when he has limited and inexperienced resources at hand.
0 Relays