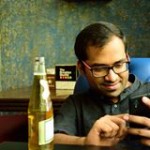 Text
Flag as inappropriate
Should England rethink on Cook as a captain?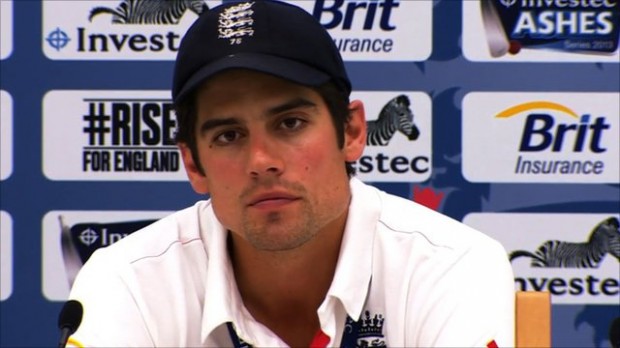 "Alastair Cook must reinvent himself as a captain to ensure there's no repeat of England's shambolic Ashes campaign", said Nasser Hussain. A lot of time has passed since then but the world yet has to see that changed Alastair Cook, who would come into the ground with an intent to win every match. And this became predominantly visible again during the recent drubbing at the hands of the Indian cricket in the recent ODI series. But what was more surprising was that this came just after a resounding win against the same Indian team in the Test series. However might we credit the Indian team, this could not have happened without England doing something very wrong in the field.
As the business world would put it they were out invented by India when it came to the shorter version of the game. The captain is in denial that playing against spin bowling is a problem for them. Rather he says that in the world cup in Australia and New Zealand, spin won't play a part. Many stalwarts have criticised him for playing negative cricket. When there is a chance to pick up wickets, he has often been seen to remove fielders from attacking positions and putting them in the deeps. When he has had a chance to take up wickets, he has rather decided to dry up runs of the opponent. He has been criticised for not coming to the field with an intent to take 10 wickets or put up huge totals. Cook's decision not to enforce the follow on against NewZealandand in the Headingley test after he was just made the captain, then the pace at which his side proceeded to bat at brought widespread confusion and almost lead to England drawing a game they totally dominated. Headingley displayed the negative and defensive attitude of new captain Cook, the same attitude that was present in his predecessor Andrew Strauss. The constant there was Coach Andy Flower who clearly wanted his side to play a brand of cricket that is better safe than sorry. It had worked for them then, winning back-to-back Ashes series, winning in India and winning home series against almost everyone.
Talking about Cook's victories, we must not forget that this was the same man who turned the team's fortune by winning against India and ending their 28 year long victory draught in India. He probably did everything right of what was required of a captain but he could not come out of the stereotype which was set by his predecessor. This is why probably somebody from the world of technology had said that, to survive today you might not need innovation but to survive tomorrow innovation is a necessity.
One more thing for which the captain has drawn flak is the way they have interacted with the media. After their losses, they have shut themselves of completely and refused to answer any questions from the media. This high headed attitude has brought England cricket to its lowest Ebb. Their interviews were adamant. They were not ready to accept the fact that they lost to a superior team. Unless the England team addresses these issues, they won't be able to dominate World cup, which i believe any team would love to.
0 Relays