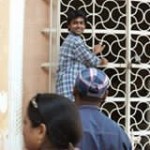 Text
Flag as inappropriate
Spanish Super Cup - Match Preview: Real Madrid vs Atletico Madrid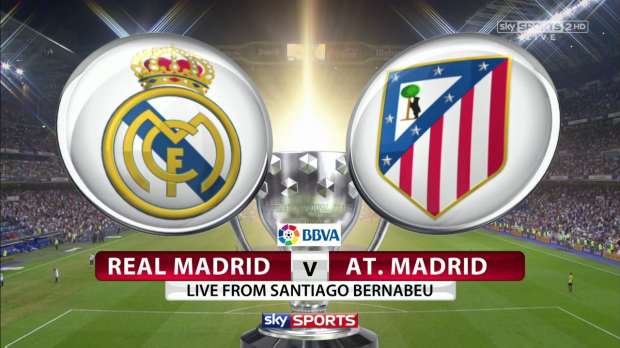 The Spanish super cup is on the horizon and tonight Madrid will be transformed into a battlefield. The whole world will be divided on the two side in this world war, when Atletico the La Liga champions 2013-14 takes on their not so popular cross town rivals and Copa Del Rey winners Real Madrid in what will be a repeat of last Champions League final.
Supercopa de España is a two-legged affair and the match Madrid derby this year. When Real Madrid team steps in the Santiago Bernabeu Stadium, their fans will be looking forward to welcome the "La Decima" side. With one trophy in the bag (UEFA Super Cup) and a philosophy that they must win every trophy possible, Real will be raring to go in their home ground. For real a win will be their 10th Supercopa de España title, a Decima in itself and going closer to current holder Barcelona's 11 titles record. Atletico on the opposite end will be ready for revenge for their dramatic loss in the Champions League final, where they came so close to glory, till injury time left them with wretched hearts.
The two Spanish capital teams, have had a contrasting summer transfer window this season. Atletico lost 3 of their best players from last season in top scorer Costa, seasoned fullback Filipe Luiz and goalkeeper Courtois. While they have secured quality replacements, these signings have largely been funded by player sales. Conversely, Galacticos have spent big on World Cup stars Toni Kroos and Keylor Navas and the tournament's standout player James Rodriguez. In Simeone's words, "With 95 million euros we have signed nine players, and they get two." Surprisingly, Atletico have looked far stronger in preseason, going through 7 friendlies undefeated and also built on their defensive solidity, conceding just once. In a short span, they have to settle in nine new players. Real, conversely, have lost all of their warm-ups. Inter, Roma, Manchester United and Fiorentina have all got the better of Los Blancos in summer friendlies.
The first leg of Spanish Super Cup is at the Santiago Bernabeu and thus a Modric-Kroos midfield with plenty of early Real Madrid pressure can be expected. Atletico won the central midfield battle through there relentless work rate in most games last season. Diego Simeone is likely to stick with the tenacious, tried and tested Mario Suarez, Koke and Gabi, a powerful gritty trio. Interestingly, against La Viola Real's back line looked far from secure. Atletico might break on the counter attack through Arda Turan, Antoine Griezmann and Koke. Mario Mandzukic adds amazing firepower to their set piece ability and Real might pay for any negligence on this front.
In the last match, James Rodriguez started as a false nine against Florentina and expectedly, Gabi will be charged with shackling either him or Angel Di Maria. But their two winger-striker-attacker superstars are the Real-Deal. Ronaldo and Gareth Bale in their aggressive and direct attacking style will be trouble for Juanfran and Siqueira (signed from Benfica). After holding off their more popular, expensively and overpaid Galacticos opponents till extra, RojiBlancos defence have learnt their lesson the hard way, that there is no scope for mistake and will need to maintain shape and collectively stop Madrid.
Both teams will be ready for whatever formations, tactics and stars their opponent play tonight. Real have elite performers technically and physically while Atletico's team work is unparalleled. Los Colchoneros (The mattress makers) ability to cope with missing men and adjusting will be pivotal, while Los Blancos need just a moment of magic from one of their Galacticos, to change the course of the game. It's been tempting to write Atlético off this season, but Simeone's men will be looking to spoil Real's party. Today is the clash between the two Titans, one with the Power of Revenge and their Nemesis with the Thirst for Glory.
1 Relay