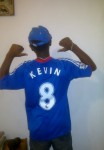 Text
Flag as inappropriate
Real Madrid's £60million Angel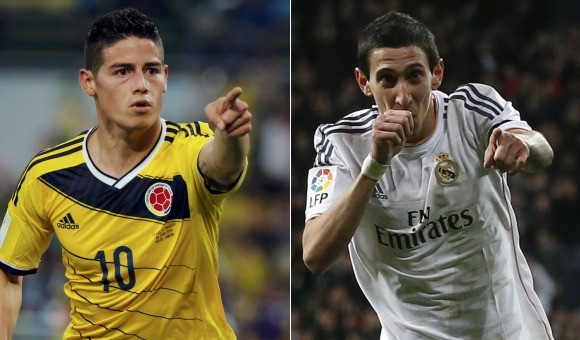 Once again, Florentino Perez has waved his financial wand at a delectable transfer target and made him disappear from his old club.
Another young star has been swept away by the Real Madrid president to gaze at a cabinet of record league titles and multiple European trophies. In fact, Mr. Perez forced the move through, ignoring any barriers to it. A £60 million investment was made, and that young man would definitely start where he would now go and play. He'd become the new star of the team - he whose blistering pace and fantastic skill on the ball would come to lift the club even higher!
Unfortunately, he did all that for Manchester United by selling them Angel Di Maria.
The strange dynamics (not to mention the dodgy economics) behind the Madridista culture have been typified by their transfer activity this season - selling Angel Di Maria to purchase James Rodriguez.
Sometimes, Real Madrid purchase players for their name and popular attraction.
After his stunning World Cup, James Rodriguez was surely one of the most in-vogue players in the world. He clinched the golden boot with a brave fight-back against Brazil, despite their rough-housing tactics on him. The gigantic grasshopper on his shoulder became an iconic memory of the 2014 World Cup. Even opponent David Luiz hailed him as one of the finest players in the world after his painful elimination.
However, Angel Di Maria was the man who really clinched La Decima for Real Madrid. He was even more influential in the final than their talisman, Cristiano Ronaldo, and he was deservedly handed the Man of the Match award. He drove them on all season, and he made sure that he stung whichever team thought they could pose a threat to the resurgent Real Madrid. He bloomed into the player he had always threatened to become.
A statistical analysis would always be biased towards Di Maria - not only is he older, but he also plays in a position (and team) that performed far better than James' Monaco. That being said, though, there is not a shade of doubt that what Di Maria offered Real Madrid cannot be replaced.
His searing pace, effervescent nature and incredible outside-of-the-boot passes make him one of modern football's rare gems. He is one of the few pure - and world-class - wingers in modern football, the other two plying their trade at the Allianz Arena.
James Rodriguez, on the other hand, is a very young and very talented No.10 who still has much to learn before he becomes a Champions League hero.
In fact, he is a more talented Isco - someone they already have on the bench.
Not to downplay his ability or professionalism, but the young Colombian is nowhere near the level required to defeat the European elite he will come to face. Motivating yourself for a handful of matches that define your legacy is much easier than doing so for 40 or 50-odd games that ALL have a bearing on the outcome.
That James Rodriguez has potential is undeniable. But for one second, let us look at what Florentino Perez has made him out to be
- A £63 million man
- A £90,000 youngster
- A replacement for a Champions League Final MoM, £60 million fan favourite.
- A Real Madrid starting No. 10.
The arrival of James Rodriguez will also lead to a complete re-shuffling of tactics. With Di Maria gone, Real Madrid is once again extremely lop-sided in a 4-3-3, and Carlo 'The King' Ancelotti will surely have to re-deploy his riches in a 4-2-3-1 formation to accomodate the wishes of the Madrid magnates.
For James Rodriguez to pay back all of these costs that Perez has payed for him, he would need to do nothing short of leading a successful defence of their Champions League. How likely is that?
While James Rodriguez will surely come good, his signing will always be tied to the sale of Di Maria, and come May 2015, Madrid fans may be left wondering why their Angel has become a Red Devil when they needed him most.
1 Relay