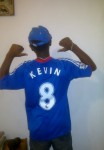 Text
Flag as inappropriate
G for Gaal-acticos?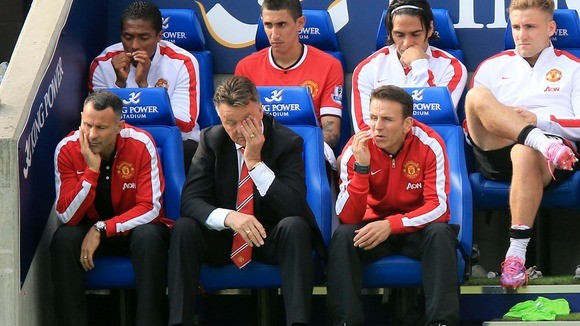 In a sudden change of the winds, Manchester United's economists blew their sails open and puffed their cheeks wide in the transfer market.
After a season of incredible mediocrity under "The Chosen One", Ed Woodward and his financial legionaries stood up tall, strong and flooded the streets of Europe with vast riches from the coffers of Old Trafford.
In a spree not seen since (well, every Real Madrid window?), over £150 million flooded Monaco, Madrid, Amsterdam and Lisbon as superstars signings were secured from every corner of the footballing world. It must have been so glorious to watch as some of Brazil 2014's exemplary performers were brought in to do the goods for one of the greatest club sides in history.
The first phase in their ambitious operation was to seek out the perfect man to give their expensively-assembled side a general to look up to.
He could not be the meek, timid man David Moyes was. Nor could he be as tactically inept as well, David Moyes. Oh, and most of all, he could NEVER be as un-Manchester United-ey as… David Moyes. Because David Moyes was terrible and he never managed a club and he had no quality and everything that happened was all David Moyes' fault. Good riddance!
So they sought out the man who would show the world that he was the World Cup's brightest manager. A 5-1 demolition of Spain brought back confidence to the Dutch, and a series of bold tactical moves (including substituting Tim Krul for Jasper Cilessen seconds before a shoot-out) made him stand out as the finest brain there. He would lead the charge of heroes awaiting him in Manchester.
Alas, that was the dream.
Today, Manchester United reflect on a humbling 5-3 loss to Leicester City. Once again, they had been shown up as poor, slack and very, very soft. The attacking experiment had worked (7 goals in 2 games), but their defence is arguably worse than last season's. With 3 defeats already this season, it is beginning to look like this summer was the Manc version of Tottenham's Super 7.
Whereas the 4-0 whitewash handed to them by MK Dons was blamed on the old set of players, this one had few excuses. Almost all of their summer signings played a part, and almost all of them were culpable for what was a shocking display of naivety. Suddenly, David Moyes was proved to be rather okay in comparison. Maybe it wasn't all his fault after all?
Leicester City were never going to surrender the match like that at home, so to see Manchester United gain a healthy lead on them and fail to capitalize was horrendous. Ryan Giggs and Louis Van Gaal looked helpless on the bench as Nigel Pearson's side provided a classic Manchester United comeback. Two penalties for you and a red card for the opposition. Now what?
As Van Gaal continues to exert all of his influence on the club in order to shape a healthy future for them (he recently suspended a member of the medical staff), losses will continue to occur.
But this was an expected event - you cannot turn things around at once, as Tottenham can attest. By making all these expensive signings instead of looking for a decent, affordable set of players, United have saddled themselves with big-money signings that can negatively affect the club's public image if result continue to go South. If their form does not pick up soon enough, things might start to get a little bit nightmarish at the Theatre of Dreams.
Basically, Van Gaal has to win for the club to survive.

Thankfully, if any man can, he can.
0 Relays