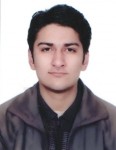 Text
Flag as inappropriate
The curious case of Shikhar Dhawan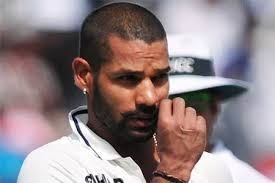 Shikhar Dhawan's career has been nothing short of a Bollywood script – full of twists and turns and a complete roller coaster ride. He has been accustomed to super success since in under 19 days, where he burst onto the scene by being the highest scorer in the 2002 U-19 world cup. But after that he vanished off the scene in a whisker. He gave some consistent performances in the domestic circuit for Delhi, but those were nowhere close to get him a call for the national side.
After being in wilderness for few years, he caught the attention of selectors by performing exceptionally well in Ranji trophy as well as IPL. The fact that Sehwag and Gambhir were not at their peak made it easier for him to break into the side. After a few scratchy innings in one day cricket, Dhawan made his test debut against Australia last year with a big bang – scoring 189 in his first innings.
From then on, there was no looking back for him. That entire year, he ruled the charts in limited overs cricket, be it captaining his side in IPL, or being the man of the tournament in the Champions Trophy held in England, or being part of the epic twin chases against Australia, he dominated the scene like no one else. He was the apple of everyone's eyes.
But then started the real test, the tour of South Africa was an eye opener for the entire team, but especially Dhawan. The bounce and swing of the South African pitches were too much for him to handle. Since then it has been a continuous series of failures for him, apart from a century in between against New Zealand. He seems to have developed the Sehwag syndrome – looking to blast his way into form even though the conditions are not favouring his style of play. Thus, unfortunately he is committing the same mistakes of the man he was asked to replace in the side.
His horror run has continued in the England series as well. The focus of criticism has been Virat Kohli, but people forget that it becomes very difficult for incoming batsmen when your opening pair does not put up even 50 runs once in the entire series. He was eventually dropped from the side, but it has been of no use as his form continues to elude him in the ongoing one day series as well.
However, with the world cup around the corner, team management is having a severe headache regarding its opening combination. The experiment with Gambhir has not been successful and Rohit Sharma is yet to find consistency in his performances, Vijay needs to put in some more solid performances in limited overs cricket while Sehwag seems to be a farfetched thought.
But the question is that for how long will Dhawan be able to enjoy the trust of the team management, given the intense competition and pressure on the team due to regular defeats. By all means, Shikhar Dhawan has a lot of cricket left in him, but given his past track record and current form, he might need to enter the wilderness for form once again.
0 Relays