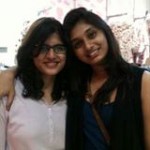 Text
Flag as inappropriate
The Return of the King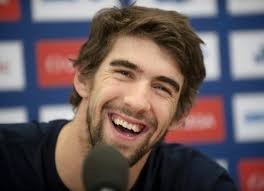 It's not everyday that you get to see history being created and certainly not everyday that you witness it happen twice in the same lifetime. Everyone rejoiced as Phelps won his 22nd medal at the 2012 London Olympics. Everyone savored the moment as Phelps walked away from an illustrious career on a high. And everyone thought that was that for the never-ending list of achievements of the man who had reached the heights no human has ever before.
And yet, when Phelps announced, not so long ago, his return to competitive swimming, there was a part in everyone of us that wanted to see poetry in action again, to see the magic of Phelps light up the pool once more. His drunken driving incident definitely seemed like a chink in the armor and I speak for a lot of his fans when I say that we were skeptical of a back-to-the-golden-days return for Phelps. And let's be fair, everyone has a peak period during their career so what if Phelps had gone well past his glory days? No one can ever complain to have Phelps back in the arena, because the world of swimming somehow seemed amiss without its golden boy but were we expecting too much of him on his return? Shouldn't we have merely been happy to have him back and simply enjoyed the beauty that was Phelps in the water?
All of these questions of mine were put to a rest in these last couple of days and how. At the ongoing US National Championships, Phelps has proven not just once but twice, why he will always remain irreplaceable. With a 1.52.94 in the 200 metre butterfly, Phelps stunned everyone with the fastest time in the year for the event. He followed this up with a 50.45 in the 100 metre butterfly, the fastest time in the last decade which was a perfect reply to Le Clos's trash talk. Anyone following the current events in the sport will understand the significance of these achievements.
"I think it just shows you anything is possible if you want something bad enough. I can do whatever I put my mind to", said Phelps, who is as famous for his inspiring quotes as his performance in the pool. This incident has now whetted everyone's appetite for the showdown that Rio 2016 is going to be. Apart from the old-time rivalry of good friends Phelps and Lochte, 100 and 200-metre butterfly are going to be the highly awaited events at the next year's sporting extravaganza. However, whatever be the outcome then, right in this moment, Phelps has brought enough joy to all his fans and a lot of excitement to look forward to and for that itself, I'd say, "Hail to the King".
0 Relays