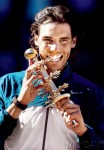 Text
Flag as inappropriate
Clasico rivals set for crunch Copa showdown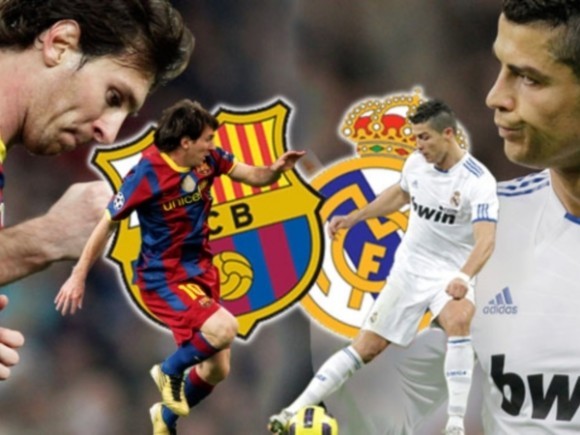 <!—[if gte mso 9]><xml>

</xml><![endif]—>

February 27 2013, Wed @ 01:30 (IST) at Camp Nou,Barcelona
A pulsating encounter saw both sides draw 1-1 in the first leg of the semi-final tie, though the Blaugrana's away goal means they hold a slender advantage ahead of Wednesday night.
PROBABLE LINEUPS
BARCELONA-
Valdes , Alves , Pique , Puyol , Alba , Xavi , Busquets , Fabregas , Pedro , Messi , Iniesta
REAL MADRID-
Lopez , Arbeloa , Pepe , Ramos , Coentrao , Khedira , Alonso , Di Maria , Ozil , Ronaldo , Benzema
Barcelona quartet Carles Puyol, Sergio Busquets, Cesc Fabregas and Xavi are all in line to return to the starting line-up after being rested over the weekend.Defender Adriano is a doubt with a hamstring problem.
Madrid welcome back Xabi Alonso (groin), Karim Benzema (knee) and Raphael Varane (muscle strain) from injury. Sergio Ramos, Fabio Coentrao and Angel Di Maria also return.
TEAMS HISTORY
Barcelona has won 3 of the last four matches while losing 1 against Ac Milan.
Read Madrid has also won 3 of the last four matches while the remaining one was draw against Man United.
0 Relays