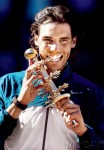 Photo
Flag as inappropriate
Messi failing Barca when they need him the most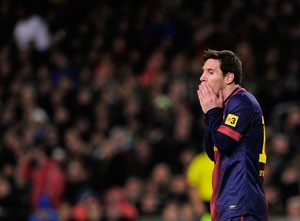 Lionel Messi has rarely been accused of failing to deliver in big games, having scored in two European Cup finals, but after subdued performances against AC Milan and Real Madrid, questions are being asked.
The four-times World Player of the Year and leading scorer in one of the greatest club teams of all time, was a shadow of his usual self at the San Siro in a Champions League last-16 first leg last week, when Barcelona slumped to a 2-0 defeat.
The same happened again at the Nou Camp on Tuesday, when Cristiano Ronaldo, the player with whom he is always compared, scored twice in a 3-1 second-leg victory to guide Real into the King's Cup final, 4-2 on aggregate.
0 Relays