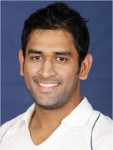 Link
Flag as inappropriate

ibnlive.in.com
It's been learned that the Uppal curator had given the Indian team two pitches to choose from, and it took MS Dhoni & Co just one training session on Thursday to make up their mind and point at the drier of the two surfaces.
Abhishek has added a note -
And the latest satellite imagery from Australia's state of the art remote sensing satellite. Aussies must have paid through their nose for this insider info.
0 Relays