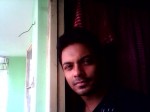 Text
Flag as inappropriate
CLEAN THE MESS
It's been couple of month that most lucrative league has ended in India- IPL. But the controversy that had surrounded the league since May, 16 from involvement of 3 cricketers into spot-fixing to the detention of team owners has gone further ahead to another shame that a Kolkata franchise player got trapped in Dope test. Since it all begun, plenty happened in Indian cricket to malign its reputation of being the most powerful board or most cricket crazy nation, which eventually haunted even the Indian team playing in the Champions' Trophy in England. The top post of the Board got a change, top officials resigned; team owners banned besides latest revelations were made. It's not that BCCI didn't act on this issue but the as per as the clean-up is concerned, they are way behind it.
A ban on a player would only restrict him from playing the game, a ban on a team owner or a team would only open the door for another venture. But will this bring a curtain to all corruption that has been associated with the league since its introduction in 2008 – that will be a hot topic. Being like any other domestic T20 league across the world, IPL is still different due to the huge business involved in terms of sponsorships and entertainment; and when there is huge money, corruption bound to find a place to groom. From 2009, from the case of money laundering involving of Cricket South Africa's president Gerald Majola to repeated match fixing evidence, controversies have been ruling the league season by season. It's true that being a cricket board, you can't intervene in police action to nail any bookies or it's almost impossible to keep an eye on every cricketer's activity on & off the field but keeping an eye on player's bank accounts for any suspicious transactions or their contacts is necessary where you can see they are really vulnerable to any bookies due to global popularity of IPL. BCCI always kept opposing WADA (World Anti-Doping Agency) rule, which is quite understandable but now a player failed a Dope test during IPL, it's now to be seen how the board tackle the issue.
It should be a duty of a board to educate young player from consuming any banned drugs.IPL gave loads of talent to the Indian cricket.So,by not having this wonderful platform due to some corrupt players would be a huge loss.By dictating players to not comment on media or being not available for interaction won't help it.Ten months to go for another season.Message is clear.Just clean up the mess.
1 Relay