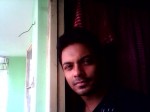 Text
Flag as inappropriate
SURVIVING REAL CRICKET
Cricket has gone to a new level nowadays. Nowadays, the volume of cricket being played across all formats, it becomes difficult to maintain a balance over those. As a spectator, you would definitely want fun, entertainment, a mouth-watering contest between two equal teams; & as an administrator you would want more people to get attracted towards the game across all formats. We can't deny the fact that Test format is the real cricket & the father of all formats as it actually tests a player's skill, temperament & attitude. In this T20 era, if you survey even a state of a country, you will get maximum people opting for T20s & ODIs over a 5-day long game, which is obvious. Gone are those days when in an international calendar, a minimum amount of Test cricket was played besides only handful of ODIs; records kept tumbling & people are equally used to get their money worth seeing their favorite player playing a gem of an innings or bowling a heck of a spell.
Now, in this busy world , obviously people don't have time to get a result of a match after 5 days, thanks to T20 & ODI. But equally, it's important to maintain the heritage of Test cricket. Can you name maximum no. of countries out of ten Test playing nations where people come in large numbers to watch a Test match? India- a cricket crazy nation, nowadays, witnesses only half-emptied stadiums during a Test match. While, father of the game, England still enjoying full house during a Test match. It's really shocking that the Test cricket is missing spectators especially in Asian countries where maximum revenue is being generated from.
BCCI have taken some steps last year to start the Test match in the weekends to draw more spectators on a holiday, it paid well but still some stadiums went half-emptied. ICC has introduced a Test Championship starting from 2017 in England & directed every member countries to play minimum amount of Test cricket in a calendar year to avoid losing Test status in order to draw more attention towards Test cricket, which is really incredible. But it's upto the member countries, specially India, to start investing more towards Test format. The world will definitely follow then. The future of Real cricket will definitely be safe.
2 Relays