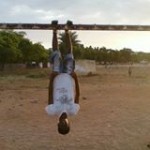 Text
Flag as inappropriate
Los Galácticos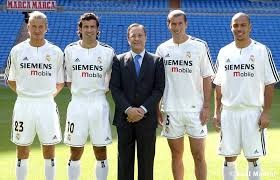 Los Galácticos are the expensive, world-famous Real Madrid players recruited during the "galácticos" policy pursued during Florentino Perez's presidency at Real Madrid.
Galacticos doesn't necessarily mean just mean buying players at a record fee indeed the "galactico" policy was initially called Zidanes y Pavones. The name came from Zidane and Francisco Pavon, a youth product from Real Madrid — the idea was to sign one major superstar per year and promoted youth players from within.
Galacticos 1.0
Though Real Madrid had already won two European cups(1998, 2000) under the presidency of Lorenzo Sanz; Sanz lost his re-election bid to Pérez. Pérez had won, partly by promising expensive new signings and an aggressive new transfer policy, Pérez sold Real's then training ground which allowed Real to clear their debts, build a replacement training complex and have significant funds for investment in the playing side
The next summer it was Zinedine's turn to arrive at the Bernabeu from Juventus for a world record fee.
Former Brazil striker Ronaldo was next through the Bernabeu's revolving doors in 2002, and David Beckham followed him from Man UTD a year later.
These four players along with figo (who was signed from rivals Barcelona) are regarded as the prime galácticos, although big-name players Raul,Casillas and Roberto Carlos were considered part of the policy by many
This team did achieve quite a bit of success but however it was a failure as the team couldn't win a lot of titles as immediate success had followed, with Real winning La liga in 2000–01 and 2002–03 and claiming the UCL in 2001–02, with Zidane scoring the winning goal in the final. After winning the 2002–03 La Liga title however, following seasons would see limited success on the pitch, with Real failing to win any trophy for next three seasons after their 2003 league title
However many unforeseen things had happened then –
Shortly after the signing of David beckham, Claude makelele departed the team when the club refused to raise his relatively low salary, despite being widely considered as one of the best defensive midfielders in the world and a key to the teamThe shock sacking of coach vicente del bosque, due to which Fernando hierro and morientes also left the club. Pérez resigned as club president on 27 February 2006 after Real Madrid lost to Mallorca.Canavarro and Nistlerooy were brought in. Unlike earlier galácticos, there was less media attention or marketing involved in the signing of these players
Galacticos 2.0 to follow in the next article .
0 Relays