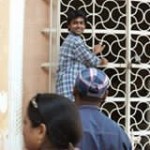 Text
Flag as inappropriate
All Hail King Iker!
When the newly crowned Champions League winner Real Madrid announced the signing of Goalkeeper Keylor Navas from Levante, it sounded as the death knell of Real's struggling goalkeeper and Captain Iker Casillas. But instead Real did the unthinkable by selling their inform Goalkeeper Diego Lopez to AC Milan and thus leaving Casillas and Navas fighting for the No.1 Jersey.

Real Madrid the richest club on earth found a solution to their goalkeeping conundrum. Interestingly, it doesn't make any sense at all. Casillas despite his poor form and high profile blunders for the last season in Champions League and World Cup has been retained. While the performing Diego Lopez, who has been brilliant if not exceptional in between the post is the one who has been sacrificed. With Costa Rican custodian Keylor Navas arriving for €10m. While Mourinho made the brave decision of demoting Casillas to the bench, Ancelotti has decided to give opportunity to the skipper, a deviation from last season's follow suit policy. While Lopez played in La Liga where Real came 3rd and Casillas took part in the Decima victory in Champions League, it was Lopez who proved to be better of the two.
Last season, Casillas got starts in the Champions League and Copa del Rey, but he was slanderously poor during the Champions League final and disastrous World Cup campaign for previous world champion Spain. Even the Spanish stopper accepted his mistakes for a less than satisfactory run of performance. Even the long supporting Real fans have been critical of their captain while whole world blamed Iker for the dismantling of Spanish defence in the group stages of world cup.

After an exceptional season for Levante and an unbelievable FIFA World Cup campaign, Navas is now regarded as one of the best shot-stoppers in the world.He not only accumulated a higher amount of saves, catches and clearances per 90 minutes than Lopez and Casillas last season, he has developed the image of a saviour in the posts. Impossible long range saves, razor-sharp reflexes, close-range blocks-quickly rearranging his position for a deflection, there is all to see in his goalkeeping. Punching away free-kicks, exceptional penalty-saving ability and ultimate commitment gives further credence to Navas status as a world-class Keeper. Interestingly, Real president Florentino Perez's latest purchase Navas may not carry a Galacticos-like fee at €10 million a steal, but the ability to transition into a Galacticos-standard goalkeeper, inflicting additional hardship on Casillas.

Following the reports and Ancelotti's comments, the Spanish fabled captain Iker Casillas will be No.1 for Los Blancos in 2014-15 season, ending the massive melodrama taking place between Real's posts and new man in form Keylor Navas will be the backup. Navas will get to compete in the Copa del Rey, and Casillas gets the Champions League and Spanish League. While Ancelotti's decision will instil confidence in Casillas through consistent game time, Real are playing a very risky game. Any poor play by him will not be the result of lack of game time but will hit Madrid with lots of points dropped. If Navas is able to maintain form and the Legendary captain keeps on repeating his mistakes, it will reinforce the notions that Casillas is past his prime and time is up for King Iker.
1 Relay