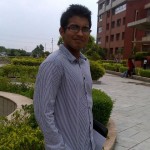 Text
Flag as inappropriate
IPL-style leagues - The future of sport?
Lalit Modi would have never thought that a tournament such as the IPL could change the entire landscape of world sport. Modi was inspired by the NBA and India's T20 World Cup victory in 2007, to create the tournament which was approved by the BCCI. What a phenomenal success it has been ever since!
Despite the controversies surrounding the tournament off late, the Indian public has happily accepted the presence of city based franchises battling out against each other both away and at home to determine who is the best when it comes to talent. The T20 format and the presence of inspiring business leaders or glamorous Bollywood stars as the owners or brand ambassadors of these franchises up the attractiveness quotient of the IPL further.
However if the sporting perspective is considered, then sponsorships, merchandising, affiliations, television commercials, offers by restaurants, bars, pubs and hotels etc during the competition have consolidated the marriage of business and sport in the country which earlier just contained player endorsements.
All this has inspired the Badminton Association of India (BAI) to launch the Indian Badminton League, which starts from next month. An IPL-style player auction which involved not just India's but also some the world's finest players going down under the hammer. The Sahara Group which has already bought teams in the IPL and the Hockey India League, has the Lucknow franchise of this league and Sunil Gavaskar, who is a huge badminton follower purchased the Mumbai one with a consortium of investors.
It's not just badminton which will develop in India in the near future but lawn tennis as well. Mahesh Bhupathi's path-breaking 'International Premier Tennis League' will begin from December 2014 in Paris featuring top ranked players from around the world, retired as well as Asian players to add value and talent to the league. Who knows, Roger Federer might be in the same franchise as Pete Sampras! A treat for die hard tennis fans surely.
What these leagues could do is make India the epicentre of global sport as it is Indian investors who will be paying foreign players handsomely to perform and participate in the tournament on a consistent basis. Plus, Indian talent could be nurtured and the country's chance of shining in Olympic like events increases. Sport could play a huge role in increasing the economic growth of our country.
The sporting calendar would be packed with more of these events as seen with the presence of T20 leagues in Australia, Sri Lanka and West Indies as the focus is now becoming on giving people what they want and capturing new markets for profits. But, is it good for sport or not? Time will tell.
0 Relays