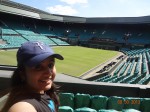 Text
Flag as inappropriate
Cricket stumped by chucking – do we really require a third umpire review?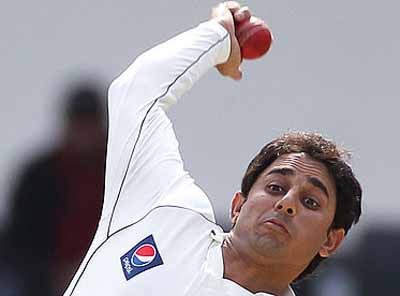 The cricketing world was just recovering from the shock of the malignant spot-fixing scandal, when the scourge of chucking struck it. Contemporary cricket is being engulfed by so many vices – it is a disheartening scene. The ban on Saeed Ajmal over alleged illegal bowling action has revived the inconclusive debate over whether flexing the arm while bowling should be penalized or not. A string of cricketers including Shoaib Akhtar and Brett Lee have been suspected for illegal bowling action in the past. More recently, Kane Williamson, Shane Shillingford and Marlon Samuels were reported and subsequently banned from bowling in international cricket.
But it is when top quality bowlers like Saeed Ajmal and Sunil Narine are subject to this grave accusation that we are compelled to think – is the quality of cricket being compromised in the name of adhering to the rules and laws of the game? The world was shocked when Muttiah Muralitharan was accused of chucking the doosra. His elbow, wrist and shoulder positions challenged the straight arm bowling rules. It was later realized that many of the top quality bowlers - fast bowlers, medium pacers and spinners alike used to flex their arms beyond the permissible limit. Cricket had no choice then but to accommodate, a result of which came the 15 degree arm flex rule.
Despite this rule amendment, cricketers today are being subject to illegal bowling action accusations. One would think that having achieved such high level of expertise in cricket, the bowlers would be aware of each nuance of bowling – legal and illegal, and being smart cricketers, would make sure that they avoid straying across the legal border. Unfortunately, that is not the case. Fame and recognition has clouded the players' judgment and they have started banking on the fact that their reputation would enable them to duck the intense scrutiny of the policy makers. Either that, or the bowlers are actually not aware of the rules and regulations of the game which is just sad. In such a case, they really don't deserve any accolades.
Cricket is historically a gentleman's game, to be respected and revered. Amendment and evolution of some of its rules in the modern era does not make it any less respectable. There have been good quality bowlers before, who have bowled out their glorious careers staying within the realms of the law. The debate on overlooking the arm flexing for preserving the quality of cricket in this light is deemed irrelevant. Quality is quality when it is legal; otherwise, it is pure and simple cheating.
0 Relays