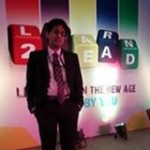 Text
Flag as inappropriate
Beyond Bundesliga: Bayern Munich – The Superpower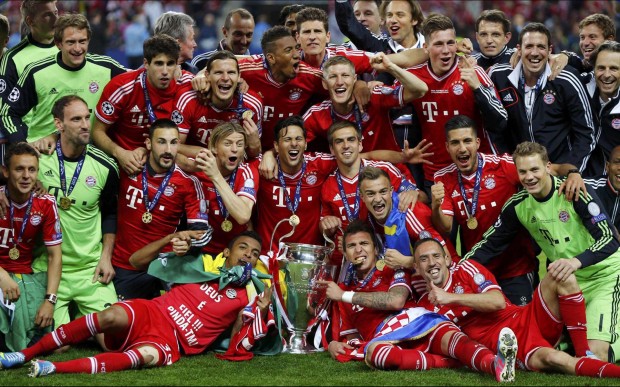 It was 2012 and the Allianz Arena in Munich was in pin-drop silence. Home club Bayern Munich had just been humiliated by Chelsea 4-3 in penalty shootout. It was a painful moment for Bayern, but it didn't deter them; they pulled up their socks and trained hard. The next year, Bayern defeated Dortmund at the Champions League to complete the treble. Not many clubs can boast of such an achievement, but the Bavarians have time and again proved why they deserved to win the Bundesliga 22 times in the last 45 years. It goes without saying that Bayern has been one of the most consistent teams in the past 5 years at UEFA, winning once and runner up twice.
Bayern is the 5th richest club in the world, raking in close to $450 million in 2012 season and valued at $1.3 billion as per Deloitte. Bayern is the only German club among the big fish – Real Madrid, Manchester United, Barcelona and Arsenal. It is the most resourceful club in Germany, despite an ultra-conservative revenue sharing model by Bundesliga. On a global scale, they compete with the richest and the best, backed by Oil Sheiks and rich businessmen. This is where the club culture, players and administration step in to give it a superior image. If Bayern advertised to the same extent as Manchester or Real, they would have a bigger brand image and valuation surpassing most clubs.
One of the most notable differentiating factors is their coach – Pep Guardiola. The highly successful coach has won trebles with Barcelona, winning 14 titles in 6 years, being the youngest manager to win the Champions League. Being a former national himself, he knows the nuances of the game very well. Having played in La Liga and Serie-A during his club career, he has come to comprehend the gaming styles of different clubs. In addition, the initial training and grounding he received at Barcelona from Frank Rijkaard, one of the finest defenders in football history. And Guardiola has already proved his mettle, winning UEFA Super Cup for Bayern.
Bayern's squad is close to flawless and very well balanced. Unlike other clubs which rely on star players, theirs is a team unified by strengths with no big stars. Guardiola has ensured goals conceded are a scarcity with less than 8 shots on goal, the lowest by any team in Europe's top leagues. Bayern boasts of an agile and swift midfield in Muller and Schweinsteigger and excellent flanking abilities, apart from the no-nonsense offensive capabilities of Robben and Ribery. Their newest recruit – Mario Gotze has only added to the power of Bayern. One must never forget the goalkeeper, Neuer, one of the best goalkeepers around. With a good mix of youth and experience, Bayern is a force to reckon with.
Many clubs have enviable lineup, but the capability to harness the power truly lies with the Coach and the Manager. Bayern's administration is made up of former successful footballers, rather than businessman. They are pragmatic men, who see things beyond money or fame and truly know the game. They have given autonomy to their coach, but involve themselves actively in the running of the club. But, the most potent weapon Bayern has its playing culture – collaborative, united by a feeling of vengeance and sense of accomplishment. If Bayern can continue with the same culture of collaborative playing, this unstoppable juggernaut can easily go on to dominate the world of club of football for a long time to come.
1 Relay