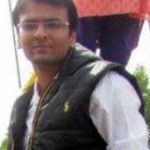 Text
Flag as inappropriate
RCB bowlers flattering to deceive
The Royal Challengers Bangalore has been the glamour team of the IPL. Although they have never been champions they have had the largest and one of the most loyal fan bases matched only by the CSK franchisee. They have had the most star studded batting line-up and have at various times boasted names such a Chris Gayle, AB De Villiers, Virat Kohli, Ross Taylor and Kevin Pietersen. Their batting line-up has ensured they remain more than just competitive and they even reached the finals of the IPL on two occasions. However they have perennially struggled to get the bowling combination right. They have started well in this edition. Have they finally hit the right notes with their bowling?
To start with we will look at the results. Bangalore has won both its matches so far and both have been won by its bowlers chiefly. Mumbai and Delhi have been dismissed for very gettable totals, which Bangalore's power packed batting line-up has had no trouble in chasing. So on first look it appears that Bangalore have finally covered their bases as far as bowling is concerned. However I feel that they do not have the bowling line-up which can win them the tournament.
Aaron, Dinda and Morkel have been good for them, but all three have the tendency to be very erratic and inconsistent and have the track record to prove the same. They can be boom one night and bust the other. The best buy that they made in the auction was that of Mitchell Starc, who is terrific specially at the death and Bangalore would dearly hope he can replicate the form he showed for the Sydney Sixers in the Big Bash. Yuzvendra Chahal has been a revelation and has bowled brilliantly for them. He should continue to trouble batsmen as the tournament progresses in the dust bowls of UAE and India. They have Ravi Rampaul who can be a like for like replacement for Starc, in case Starc isn't upto the mark, but they have an issue with the other 3 fast bowlers. They will hope that Aaron, Dinda and Morkel can carry on the good work that they have started with, because Bangalore doesn't have a great bench strength to counter a situation in which one or all three of them fail. Aaron and Dinda are also seriously injury prone. They also miss an impact bowler like Malinga,Steyn or Narine who can both stop runs and take wickets, but having said that there are very bowlers who can match the class of those three.
I do feel that Bangalore may start to struggle as the tournament progresses and it may just be upto their batting again if they are to progress to the semi-finals.
1 Relay