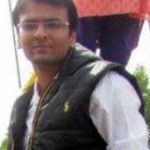 Text
Flag as inappropriate
MI vs DD: Can the daredevils cause an upset?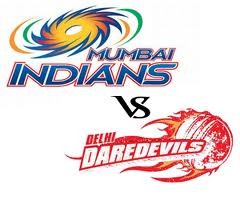 Mumbai clashes with Delhi in what is essentially a battle of survival for the former and only a source of pride for the later. Mumbai are barely afloat in this tournament and Delhi have crashed out a while back. But the battle between the two teams should be an interesting one.
Mumbai have missed Lasith Malinga and Zaheer khan and their bowling attack has lacked the bite of previous seasons. However their batting unit has started to fall in place towards the end of the season. Simmons justified Mumbai's decision to recruit him by hammering the first century of the season and Hussey is also settling into the opener's role. Pollard has been in good form and is capable of providing good finishing touches to the innings. Rayudu and Rohit complete the batting line-up which now looks a settled one. It is however their bowling line-up which will need to stand up.
Delhi are playing only for pride here. Their batting and bowling have failed miserably. None of the tactics can be said to have been working and they will want to take this opportunity to try out some bench strength. Kevin Pietersen has been a shadow of his previous self. Dinesh Kartik has got starts but not converted any of them. Murali Vijay too has been quite mediocre by his standards. Only Duminy has been the saving grace, but even he has been rendered ineffective by poor strategies of the management. Their bowling line-up has been as innocuous as any in this edition of this IPL.
Mumbai should win this one considering they have a lot to play for and will have the passion for the game. Delhi on the other hand have looked more and more jaded and may just meekly surrender in this one too. Will the script be any different? we will keenly watch.
0 Relays