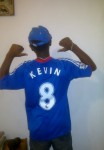 Text
Flag as inappropriate
The Big Red Devil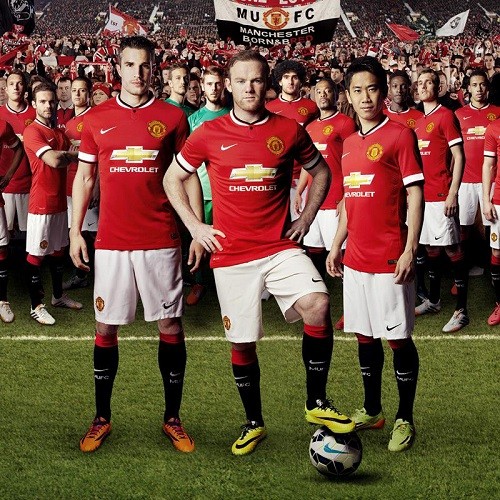 In what was a watershed moment for many Premier League clubs, 2013/2014 saw an exodus of club pillars leave their respective teams.
At Old Trafford, despite Ryan Giggs' historic stint as caretaker manager,it was clear that a lot of damage had been done and that things would change.
With an aggregate of 80 medals and 2,097 appearances leaving the first-team roster in the form of Ryan Giggs, Rio Ferdinand, Nemanja Vidic and Patrice Evra, the biggest fear for Louis Van Gaal must've been the lack of leadership in his squad.
Before their Premier League curtain-raiser, a new captain has to be chosen, and for the first-time in a long time, the Mancunians are not quite sure about who deserves it. Let's discuss the twoIn what was a watershed moment for many Premier League clubs, 2013/2014 saw an exodus of club pillars leave their respective teams.
Here are the two men you knew would be fighting for the spot:

WAYNE ROONEY
Why not start with the club superstar?
A serial goal-scorer with an amazing amount of versatility and a skill set coveted all over England, the 28-yr old England international is pretty much the most complete striker in England - now that Suarez is gone.
Able to run all over the park and boss happenings from his goal to the one he ripples, he is an influential figure all over the park and his industry and drive will be invaluable to Van Gaal. He is a true thoroughbred who never gives up and will always provide United with sensational vision, passing, running and shooting.
However, his extremely high wages and public falling-out with Sir Alex Ferguson may have tarnished his dressing-room image a little. His usual detractors will point to a poor World Cup but there is little doubt that Wayne Rooney can drag this team over the finish line; he's been doing it since Ronaldo left.

ROBIN VAN PERSIE
The World Cup's Flying Dutchman is a genuine star striker with an arrogant swagger that truly typifies Manchester United marksmen of old.
His ability to consistently come through in the biggest games and his absolute lust for goals make him a quintessential great, and his lightning-quick turn of feet and acrobatic balance make him a fearsome prospect to defend against. He is fiery and his immense aura will often galvanize those around him - teammates draw confidence from him.
However, a dubious injury record and the fact that he is already Louis Van Gaal's international captain may count against him. Accusations of favouritism are the last thing the club needs after all the dissent that shone out during David Moyes' tenure.

Still, his sensational form in a tricky World Cup group and his European hat-trick in the comeback against Olympiakos last season are good examples of his reliability in hard times.
Whoever Louis Van Gaal chooses will not only be tasked with continuing to provide high-quality attacking verve, but also inspiring a team which oddly enough lacked ambition and motivation last season.
Its a tough goal to achieve, but we've seen both these men score greater goals than that.
1 Relay