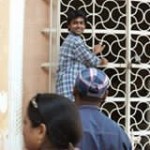 Text
Flag as inappropriate
David vs The Two Goliaths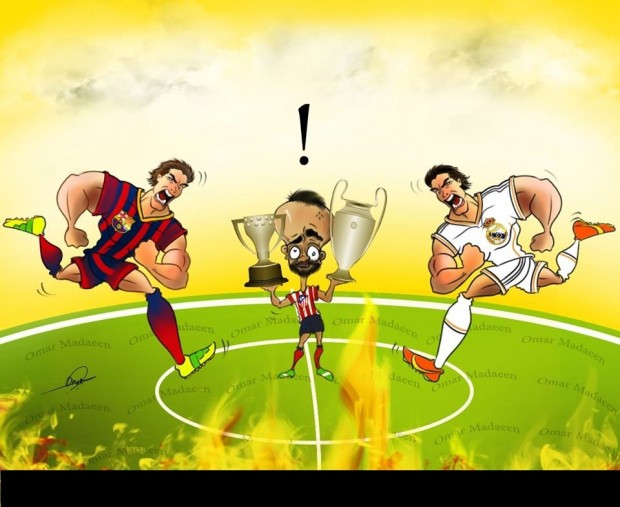 Atlético Madrid under their mercurial manager Diego Simeone, defied all odds last season to win the La Liga title 2013-14. The side from the capital became the first outfit since Rafa Benitez's Valencia to challenge the dominance of Real Madrid and Barcelona. (This being the first title in 10 years they had not won amongst themselves)
Los Colchoneros rise has been on display for the past few seasons. In spite of selling Radamel Falcao last summer, Atlético had their best season where they won the La Liga title (their first in 18 years). Having already won two Europa League titles, two UEFA Super Cups, and a Copa del Rey title over the last four seasons, Atletico played their first Champions League final after four decades, where they eventually lost to Real Madrid (in extra time). Atletico Madrid have improved their league finishes to 5th in 2011-12, 3rd in 2012-13 and winning the title in 2013-14, showing a gradual progression.
Monetarily, Real Madrid are at no.1 position with revenue of €518.9m (season 2012-13) while Barcelona are next with revenue of €482.6m while Atletico sit at 20th with €120m. In Diego Simeone's words, "There's the small matter of a €400 million difference in budget, between us and Real." As a result, Atletico have always been a 'selling club'. The transfer of eccentric striker Diego Costa (last year's top scorer for the club) to Chelsea will be a huge loss this summer. Perhaps no player epitomised Simeone's fighting spirit and playing philosophy more than Diego Costa. But the greatest hit will be Chelsea calling back Thibaut Courtois,arguably the best goalkeeper in the world, from loan. Filipe Luis, who was equally important in both attack and defence has also been poached by Mourinho's Chelsea.
On the opposite end, it is the beginning of a new era for Barcelona as the former player Luis Enrique replaces Gerardo Martino as manager. While €88m Luis Suarez gives Barca a dream of an attacking combination, the signings of Ivan Rakitic will reduce the pressure on Xavi and Iniesta in the midfield. The purchase of Jeremy Mathieu from Valencia and two goalkeepers Claudio Bravo and Marc-Andre ter Stegen covers all the weaknesses in defence. Meanwhile Real too, with the addition of €80m James Rodriguez, looks ready to outscore any team on this planet. Crucially, Toni Kroos is the perfect long term replacement for aging Xabi Alonso. Though a sale of Angel Di Maria will give them less work-rate in the midfield, a combination of Modric and Kroos will help them maintain possession and thus a more balanced gameplan instead of soaking pressure and counter-attacking all the time.
Atletico have since brought in Mario Mandzukic from Bayern Munich and Jan Oblak from Benfica, but this hardly redresses the loss of their key players. Though Antoine Griezmann will be a great signing, the fact remains that replacing quality players is not easy and integrating them takes time. Last season, Diego Simeone brilliantly mustered his Atletico Madrid side into a genuine title force- a resolute, formidable and ruthless team. But this season, with both Barcelona and Real Madrid strengthening their squads with blockbuster signings, there is an undeniable inevitability about this being the toughest season for Los Colchoneros. Atletico more or less matched their city rivals and the Catalan dynasty inch by inch, but the question remains if Atletico has it in them to challenge for the La Liga crown and the Champions League again?
1 Relay