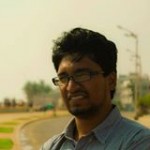 Text
Flag as inappropriate
The Fellaini question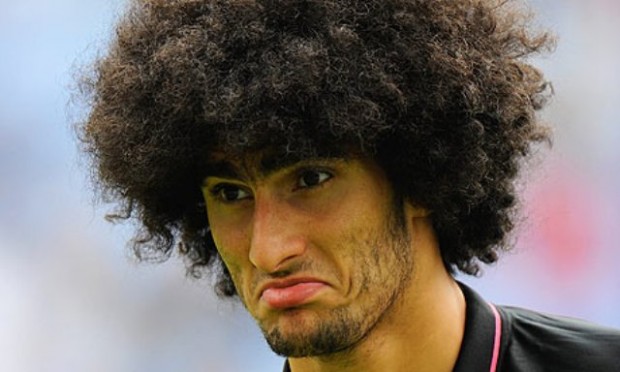 Fortune works in weird ways. Just about a year back, in May '13, Manchester United fans were a happy lot. They were celebrating their team's 20th Premier League title, and were celebrating the career of the most illustrious manager to have graced the technical area, Sir Alex Ferguson. They hoisted a banner at the Stretford End for a certain David Moyes, who was to take over at the helm of this great club and guide it to greater glory and riches, and called him The Chosen One. Cut to a year later, and the same set of fans were mourning a 7th place finish, no silverware and no Champions league football next season. David Moyes was no longer with them, after being sacked for having run a Premier League winning squad to the ground, and club darling Ryan Giggs had taken over as interim manager for the final 4 games. It was a rather tumultuous and testing phase indeed.
One gentleman who embodies everything that was wrong with the Moyes era is Marouane Fellaini. The towering Belgian with a very distinctive afro hairstyle had a stellar 2012-13 season at Goodison Park under the watchful eyes of David Moyes, and was a constant thorn in the opposition's flesh, making potent use of his intimidating physique to find the back of the net with regularity. He was to follow his boss at Everton to Old Trafford, brought in at the eleventh hour, after what promised to be a productive transfer season (Cesc Fabregas, Fabio Coentrao, Toni Kroos were all on the shopping list) descended into farce, with Moyes and Ed Woodward, United's executive vice-chairman having to settle for Fellaini at an exorbitant price tag to dole out some sort of consolation to the bewildered United faithful. The more vocal fans immediately called out the rank foolishness of the entire business. Fellaini would never blend in with the United way of football, they said. His lanky physique and lack of pace would undo United's attacking brand of football, built on pace, fluidity and imagination. And sure enough, Fellaini took to United like a fish out of water. He stuck out like a sore thumb in the middle of the park, often unsure of what to do, dismal in attack, laggard in defense and cut a very sorry figure on the whole. His goal scoring form also went missing en route to Old Trafford, with the Belgian missing sitter upon sitter, often to comical effect. Attempts to use his aerial abilities also fell flat, with cross after cross going a begging. Misses in matches against Aston Villa and Hull city are cases in point. His on field behaviour also often bordered on petulance, exemplified by the shocking jab at City's Zabaleta in the Manchester derby at Old Trafford.
Marouane Fellaini has had a miserable first season with Manchester United, and the United faithful have exhausted their patience. They seem to be accurate in having surmised that Fellaini is a gross misfit in the United brand of Football. And if rumours and speculations are anything to go by, he does not figure in Louis van Gaal's scheme of things. Napoli have reportedly expressed an interest in the Belgian, and given the fact that he issued a statement prior to the World Cup about him not having to prove anything to anyone, Fellaini might just end up plying his trade in the Serie A, even if that would mean a heavy cut in his weekly paycheck. So the question is, will he, or won't he?
0 Relays