Text
Flag as inappropriate
Can Frank Lampard be called a traitor for playing for Man City when it was Chelsea who released him in the first place ?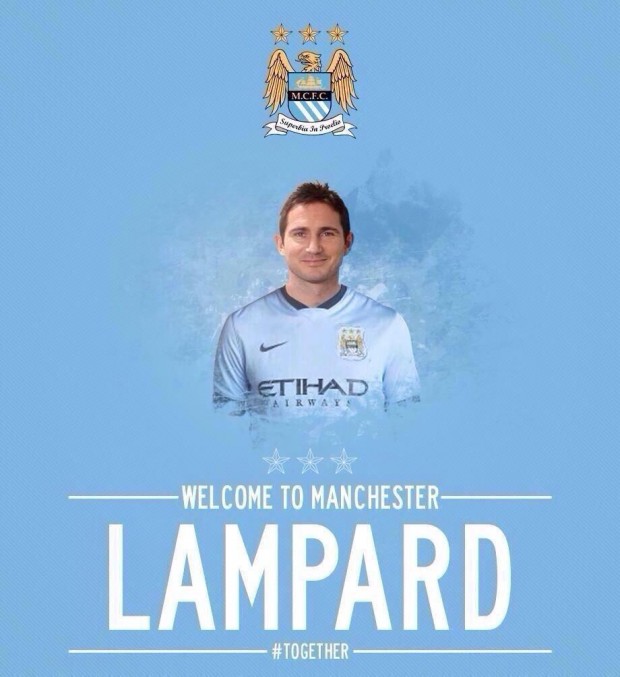 The first thing that comes to mind when we say Frank Lampard is Chelsea Football Club. He is a true legend of Chelsea and could be considered one of the greats of football world. Lampard began his career at West Ham. He moved to Chelsea for 11m pound in 2001. This would be one of the best business Chelsea ever did which led to Lampard becoming one of the Chelsea greats. In 2014 he was released by Chelsea Football Club after 13 years of stellar service given to the club.From his debut, he was ever-present in the Chelsea first team and made 164 consecutive Premier League appearances, a record for an outfield player.
He won the Chelsea player of the year three times in his Chelsea career. He is the only midfielder to score more than 150 goals in Premier league. He is the club's all time top goalscorer with 211 goals in his Chelsea career. He is the second Premier League's all time assist league behind Ryan Giggs who retired in 2014. He has scored at least one goal in every season he played at Chelsea Football Club.
This has made him not only one of the favourite players of many a people but also made him a club icon. In 2014 after he was released by Chelsea he joined New York City FC on a two year deal as a free transfer. This would have been a natural path for a club legend who wants to play at a good level but also end his career earning big bucks while playing in MLS where quality of football is a bit lower than the EPL. The twist in the story comes here as New York City FC is one of the franchisee bought by Chelsea's rivals in EPL : Manchester City. Manchester City is not only a rival football wise but also financially they might be the only club who can match the money might of Chelsea. Due to this understanding between New York FC and Manchester City Frank Lampard is again going to play in EPL but not in the Blue shirt of Chelsea but in the Sky blue of Manchester City. He is on a loan deal to Manchester City till January.
This can be seen as an act of a traitor by many a Chelsea fans as their club legend is going to play from their direct rivals. They would have been happy in knowing that he was playing for New York City FC earning more money than he did in Chelsea. But seeing him play against their own dear team and knowing Lampard having the threat of him scoring against them has rubbed the wrong way with many Chelsea Fans. They for sure wouldn't like the sight of their club legend playing against them in the sky blue of Manchester City.
Can Frank Lampard be called a traitor for playing against their direct rivals when it was Chelsea who themselves released him. They surely wouldn't have anticipated this happening but he was surplus to the requirements at Chelsea which is packed in midfield department. Lampard due to his age has lost a lot of speed and also won't be able to give an all action display which he is famous for in the Chelsea shirt. There were many replacements for Lampard and it was the best thing to release him even though his experience would have been invaluable. Jose Mourinho under whom Lampard shone was the manager who released him and now he is going to play against his team. There is no doubt Mourinho is one of the best managers around and he knows about his players more than anyone else but will releasing Frank Lampard come back to bite them? How will he be received when he plays against Chelsea? Will he be booed all over the place or will he be given the respect he deserves as a Chelsea legend and take the bitter pill if he scores against them?
This is going to be an intriguing match in EPL.
1 Relay