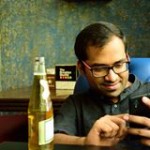 Text
Flag as inappropriate
Is it the final Bugle for Dhoni?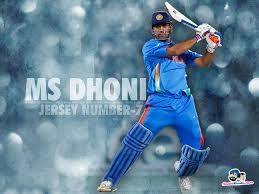 The cricketing community regards him as the most successful captain of Indian cricket. He lifted the T20 world cup, 50 overs world cup and the Champions trophy as well. If we look at his record as a captain in tests, the record book would still say that he is a better captain than the likes of Sourav Ganguly and Kapil Dev. But as a data analyst would say "if we dig deeper into the numbers" , they would reveal a very poor stat. Under his captaincy India has lost 14 Test matches out of 28 played on foreign soil, winning just six games while Ganguly who has captained India in as many away Tests as Dhoni has 11 victories to his credit. A simple ratio would say that he is not even closer to surpassing Ganguly's record.
His performance in the home soil has been prolific. But if we have a look at the difference, in wins to total matches ratio, between his home and away performance it puts him in a further dark spot. Cricketing pundits have claimed that in spite of the game's dynamics changing as fast as a lizard changes its colours, performance as a captain in away tests is still the yardstick to judge a player.
Subcontinent cricket teams have never performed exceptionally in foreign conditions. In a situation like this there have been few captains like Sourav Ganguly and Imraan Khan who have made a mark. When the ball comes right into your ribs from the green pitches, when your fastest bowler in your team can't land the balls at 140s and 150s Kph, it is then that your captaincy is put to test and it is then that the changes you do in the field or the calls you make to hand the ball to comes into fray. It seems Dhoni has probably failed in all these aspects.
It might seem to a few ardent Dhoni fans that the man who has given so much to Indian cricket be belittled in this fashion, but the fact remains that for Indian cricket to become the force which it was when it won the Perth Test and had almost won the series had it been not for some bad umpiring. But the thing which Dhoni could not drive in the team in away tests was the domination which is required. A few players did play extra-ordinarily but what he could not do was synergise those results into a victory.
But having said all this, is there somebody who can replace Dhoni in Tests? There is nobody in the current team who has played more than 50 tests. A probable Kohli, apart from the fact that he is out of form now, is very temperamental. India needs somebody who can keep his cool and at the same time needs to be aggressive and not let the opposition get on you mentally. India needs somebody who can win a match after facing an innings defeat, somebody who can irritate Steve Waugh and somebody who can think out of the box.
0 Relays