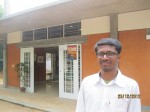 Text
Flag as inappropriate
Will this US Open see a Dark Horse Champion?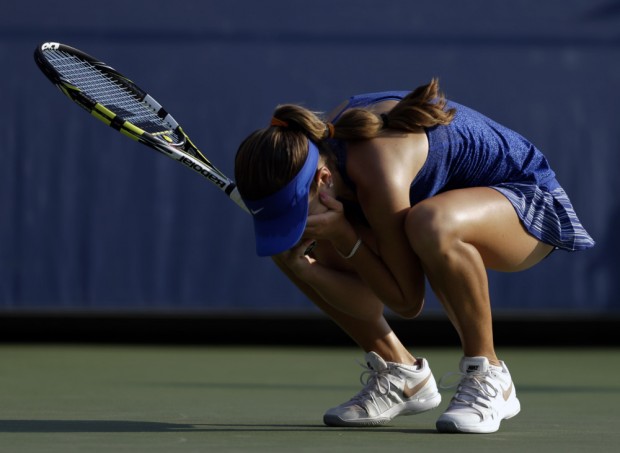 Picture: Catherine Bellis is too excited after sending Dominika Cibulkova packing in the first round.
A 19 year old, shy Pete Sampras had never made past the fourth round in a grand slam before he arrived in New York in 1990. He stunned Thomas Muster, Ivan Lendl and John McEnroe to reach the finals of the U.S Open. In what is now a legendary tale, Sampras beat Andre Agassi, his fellow American in straight sets 6-4, 6-3, 6-2. And that marked the arrival of Pete Sampras on the big stage and the famed on court rivalry between Agassi and Sampras. They were a delight to watch. An entire generation has now grown up watching the duo play. It's been 5 days since the 134th edition of the U.S Open and the 4th and the final Grand Slam event for the year has begun and it has had its share of surprises in set players getting rooted out by rookies.
Catherine Bellis is all of 15 years old and is ranked 1208 in the world. Not a great rank to brag about may be. But when she took on World number 12 Dominika Cibulkova in court number 6 of Flushing Meadows, destiny had a different script in mind. Bellis beat Cibulkova 6-1, 4-6, 6-4. Cibulkova the finalist of the Australian Open had to swallow her pride. World number 2, Simona Halep and 2 time champion Venus Williams tumbled out of the U.S Open yesterday in surprise exits playing against lesser known opponents. Maria Sharapova nearly survived an exit playing against 95th ranked Alexandra Dulgheru. She had 9 double faults, 46 unforced errors and wasn't in her confident self.
While on the men's side the usual suspects have performed better. Roger Federer has slowly found his groove. Rafael Nadal isn't around this time to defend his title. That given, will it be another Federer v/s Djokovic final? Andy Murray, Thomas Berdych, David Ferrer, Gail Monfils, Richard Gasquet have all won their initial games. Though I wouldn't expect any major surprises in the men's singles category, but there is always a Kei Nishikori waiting in the wings. After all, sport gets exciting only when there is a worthy challenger to the pedestal.
When Lukas Rosol beat Rafael Nadal the 2 time champion in the second round of Wimbledon 2012, he stunned the tennis fraternity. Catherine Bellis has managed to do just that in the U.S Open Women's singles category this year. Tennis Grand Slam history has many pages dedicated to these champions who sometimes turn out to be one time wonders. But mind you, Rafael Nadal made his presence felt by defeating Federer in the 2005 French Open Final when Federer was believed to be above mortal challenges. So did Sampras. These sportsmen went on to rewrite the history of the game.
Will we see a surprise victor in the US Open this year? I would say unlikely. But for a fan just going through the permutations and combinations that could happen can be a thrilling exercise.
1 Relay