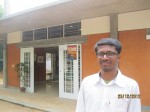 Text
Flag as inappropriate
Kei Nishikori: Will he be the first Asian to win a Men's Singles Grand Slam?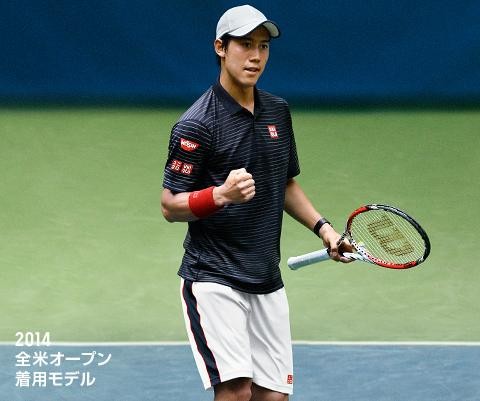 "One of my goals was to be the no.1 player in Japan—right now I'm the no. 11 player in the world", said Kei Nishikori before the U.S Open. He sailed through the first round of the tournament beating the American Wayne Odesnik comfortably 6-2, 6-4, 6-2. Coming back from an injury after the quarter final exit in the Washington series, Nishikori has proven himself. He's Japan's hero today. Every Japanese tennis fan wants him to win a Grand Slam and give Japan its first singles title to boast of. Well, that might happen sooner than later. He is capable of pulling of a Li Na and surprise us all in the days to come.
The Spark
Heard of Nick Bollettieri? Yes, the same genius of a coach who trained Agassi, Jim Courier, Monica Seles, Sharapova, the Williams sisters and the list is long and exhaustive. Kei Nishikori was all of 13 when he left Japan for Bollettieri's training academy in Florida. He did not know a word in English then. All he had was superior shot making skills. That is what he is, he is a "shot maker", Bollettieri recently told CNN before the US Open started. He elaborated- "When Kei is on, he can beat anybody in the world." Among the game's greatest Federer and Djokovic can testify to that fact. Nishikori has beaten both Federer and Djokovic on separate occasions in the past. So that's proof enough of his talent.
Nishikori's capability to upset opponents
Li Na is the only Asian to win a singles Grand Slam event. And now at least the Japanese are pretty hopeful that the first men's singles title will belong to their country. That also speaks a lot about the lack of quality singles players in the world's largest continent which also is home to 2/3rd of the world's population. Nishikori can take that stigma away from the Asians. If Nick Bollettieri believes Nishikori can beat anyone, then he definitely can. Who better a judge than the greatest coach of them all? But Kei's inconsistency with his physical fitness hasn't helped him at all. A year ago, his right elbow was operated and he had to stay away from the circuit for an entire year. For an athlete it's a huge setback. If he doesn't go out and train every day, he can't win. Remember that famous quote- "When you are sleeping on your bed, dreaming of nicer things in life, your opponent is out their training. And that extra effort is the difference between winning and losing."
Kei Nishikori was the first Japanese player to the reach the quarter finals of the Australian Open in 2012 in 80 years time and then went on to win the Japan Open in the same year. He was on a song. In the same year, French Open he lost out in the 4th round to the eventual champion Rafael Nadal. He isn't satisfied having beaten Federer and Djokovic, he says he loves to play more against the top 10 guys. "I haven't yet beaten Rafa and Murray. There are more challenges to come" he recognises.
All the adulation.. "It is something that can make you mad or crazy sometimes but it is something you love and not many guys can do your job.". Kei Nishikori is the best bet for Asia, for Japan to win a Men's Singles Grand Slam event. US Open 2014 might not be it, but the time will come. The Japanese, I'm sure are patient enough to celebrate.
0 Relays