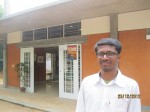 Text
Flag as inappropriate
The Overseas Problem of Indian Cricket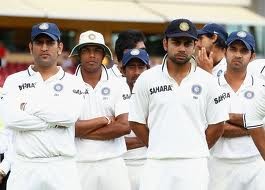 Today, take any global business or a global brand which is winning at the market place. You will find an Indian or an Indian origin person leading the change there. We Indians have been traditionally good at going places and achieving newer heights, except in one area- Sports. Cricket the most followed sport in the country leads that pack. Why do we lose out so pathetically when we play outside our country? That is a million dollar question at the moment as India faces one of its worst ever test series defeats in its cricketing history. Not that we have won many series overseas, but at least we have lost in a much better shape.
The Syndrome
When a team starts with a hard fought draw and an impressive victory in a 5 match series against a mentally stressed out opponent, the team should usually win the series. Right? Wrong in the case of India, just one among the many anomalies we as a country represent. Going into the 3rd test with a lead of 1-0, for the tourists is a huge advantage. Ok, you lose the next 2 tests and go down 2-1 in the series. How about the final test to settle scores? This should be interesting and I sit glued to the TV. Gautam Gambhir, the recalled opener throws his wicket in the first innings and then gets "RUN OUT" in the second! I am still trying to comprehend a run out in test cricket. I don't know if the score keepers actually gave up counting the number of dropped catches by the Indian team in this series. That school boy cricket team which plays in the public garden every evening has better slip catchers than those who are touring England right now. This column isn't enough if we start analysing the whole gamut of issues that have gone for a toss in the Indian cricket team.
This is a classic "Nobody cares" syndrome. The coach for me appears to be in fool's paradise, the captain confused and the players exhausted.
Who Killed Indian Cricket?
It has been 36 years since India lost 3 test series in a row. This is M.S Dhoni's 14th test series lost as a captain. 2 more and he'll be the captain who lost the most test series leading the team. From being one of the most successful captains to now being the most unsuccessful in a matter of 3 years, the decline has been sharp and evident! Who killed Indian cricket? Is it the IPL? On the surface it appears to be so, but the problem runs deeper. The BCCI has now appointed Ravi Shashtri as the team's director for the one day series. Will he be able to save the rot in the team?
Let's hope that is just what the doctor ordered! But it is sure to go all the way down the wire.
1 Relay