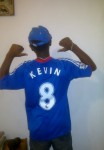 Text
Flag as inappropriate
Free Shinji!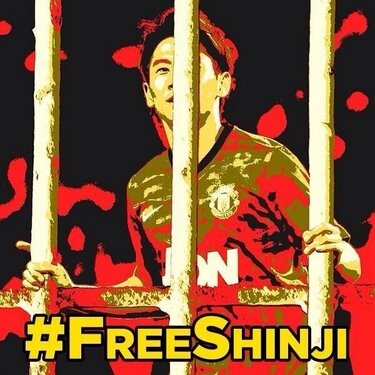 In a rare story of footballing home-comings, Shinji Kagawa has signed for old club Borussia Dortmund once again.
After a harrowing 2 years at Manchester United, where he was never truly loved or fit into the team, the young Japanese captain has taken a wise career move and returned to the stadium and fans that so nurtured him before.
And who could blame him?
Despite working so hard and doing his best to live up to this reputation in Germany, there was very little the 25-yr old playmaker could do to succeed at Manchester United. Deployed on the wings by both Alex Ferguson and David Moyes, he was never close enough to the ball to truly influence proceedings.
Struggling to adapt to English football (and not quite helped by Manchester United's often incoherent style in the last 2 years, Shinji Kagawa often failed to link up properly with his teammates, who they themselves had footballing issues. His minuscule 3 assists are a clear indication of the lack of coherence between him and his peers. Injuries often kept him unfit or or the bench, and he didn't see as much action as he would have liked.
He was also one of Manchester United's three top-class No. 10s - the others being the mercurial Wayne Rooney and the stupendous Juan Mata. So game-time would obviously come in short supply. He did get some matches, but injuries and subsequent poor form made him quite underwhelming.
His goal return, which was 1 in 3 games at Borussia Dortmund, became a horrendous 1 in 10 at Manchester United. He had lost his goal-scoring touch, which was one of the things that endeared him so much to the BVB. His place in the national squad began to look ominously at risk, and having been a star performer for them (19 goals in 57 games), he could ill afford to stay away from top class football for too long.
At Borussia Dortmund, he flourished just behind the strikers. From that position, he spent enough time on the ball to dictate the passage of play and to make the killer through passes Borussia Dortmund were so reliant on. Not only could he control the speed of events, he was also the architect behind many of Dortmund's devastating runs.
As a player, he is fit and intelligent, and he would be an asset to any team that had him. A poor spell at Manchester United and the subsequent World Cup must have surely dented his confidence, but back home, support for their captain remains high.
A public apology to the Japanese fans was deemed unnecessary, as the team did not look in shape prior to their arrival in Brazil, and it eventually showed. If a good understanding with another superstar struggling for form (the brillian Keisuke Honda) can be struck, the future of the Blue Samurais will burn fiercer than ever.
In conclusion, he seems like one of those signings who would never truly fit in with the explosive nature of the English football league.
Obviously, that does not make him a bad player -, an influential position that granted him the ability to dictate matters from why else would Jurgen Klopp be so happy about bringing him back to his exciting Dortmund squad?
0 Relays