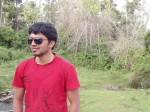 Text
Flag as inappropriate
Will Luis Suarez win 'Player of the Year' award?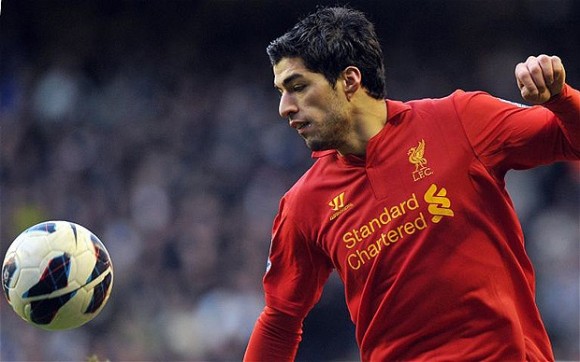 Here is one footballer, who is scrutinized for every move he makes. Credit should be given to the biased British media who have certainly made him the villain. As Suarez himself says "The name Suarez sells" so people are trying to use my name in every possible way.
Luis Suarez is ladened with controversy, sometimes for all the right reasons (Ghana hand ball incident) and sometimes for all the wrong reasons (Mansfield FA Cup Hand ball) it is this attribute of his which makes the media to scrutinize him more than anybody else. He is one player who is living his life on edge, at least on the football pitch. His instinctive decisions on-field at times makes him the player he is a simply brilliant one. But in that instinctive decisive moment, being a footballer is very hard these days. Every footballer now and then would have done something which he might regret later but the way Suarez is scrutinized makes it hard for him. The Racism issue with Patrice Evra, where he was banned for 8 matches in Premier League last season (We only got to know one side of the story) whether he actually abused him! Only Suarez knows the answer.
Of course El Pistelero, the name he got by fans for exceptional goal scoring abilities certainly has lived up to his reputation this season scoring 29 goals this season, where 22 goals have come in Premier League making him the leading goal scorer for this season leaving Manchester Utd's Robin Van Persie behind comfortably.
Though RVP was talismanic himself in the first half of the season, somehow in the latter stages RVP's performances have subdued and the only player to give Suarez a healthy competition is Tottenham Hotspurs Gareth Bale (PL version of Cristiano Ronaldo). He has certainly upped his game and has carried Spurs in touching distance to that elusive UCL qualification.
Please make note "Player of the Year " award is given to people who have done exceptionally well all throughout the year and not just half a season of great performance(like Gareth Bale or RVP) Suarez not only scores goals but also creates a lot many more chances for his team mates to score. He certainly carried Liverpool on his shoulders alone in the first half of the season with no other striker in the team. With January additions Daniel Sturridge and Philipe Coutinho, Suarez is looking invincible. Last season he was scrutinized that he did not have finishing capabilities and missed lot many chances, but this season he has made his critics eat their words for sure.
Suarez is certainly up there with the best in the world in the likes of Lionel Messi, Cristiano Ronald, Radamel Falcao etc. He can easily get into any team in the world at this point of time keeping his current goal scoring form period. But whether he will win "Player of the Year" award with controversy ladened career in EPL is to be seen. His team mate and Liverpool Captain Steven Gerrard even went on to say that "he will be one of the greatest player not to win Player of the Year award" if he does not win it.
With voting starting for "Player of the Year" in a month or so, Liverpool fans are keeping their fingers crossed for their No.7 Suarez to win the award as they feel he is the most deserving candidate this season.
If he does not win Player of the Year award then he is certainly en route to win the 'Golden Boot' award for scoring more no. of goals this season.
With competition from the likes of RVP and Bale makes sense, as their team is much higher in the PL table. RVP is almost certain to lift Manchester Utd's 20th league title and Bale helping his team to qualify for Champions League. Compared to these two Suarez's Liverpool side are in 7th position and if they can win all their remaining 8 matches and expect top teams to drop points in coming matches and miraculously Liverpool qualify from the back door to Champions League then Suarez should simply win the Player of the Year award.
Please Share your views on the same people.
0 Relays