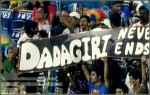 Text
Flag as inappropriate
IPL propels international aspirations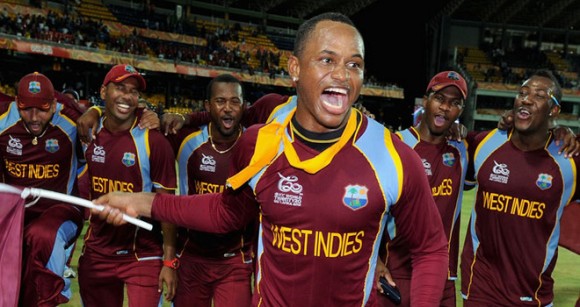 The house has always divided when it comes to the IPL. While few believe it has enhanced reputation of players, others think the tournament has led to India's miserable performances overseas. What baffles is the fact that some people conveniently choose to believe that is the sole reason, without little realising that the majority of the South African players, who've all played a crucial role in the side's ascent to the top of the Test rankings, have also undergone the same grind for two months in the Indian summer.
If it hasn't affected them or any of the other foreign cricketers, would it be right to blame the Indian players? After all, if they don't play in the league meant to showcase talent coming through their country, who will? It is under this context that in our first-part of the IPL series, we take a look at a few foreign players who've used the IPL as a launch-pad to don national colours.
Shaun Marsh: Shaun Marsh was an unknown when he first turned up for Kings XI Punjab in the first season. He went on to become the second highest run-getter in the tournament and that proved to be a path breaker for his international career. Still very much a fringe player, Marsh's career has been plagued by injuries, but Australia's poor form and a series whitewash in India could potentially bring him back into the reckoning if he regains fitness to play in the IPL and piles on the runs. Given Australia will be heading into the Ashes on the back of the Champions Trophy, Marsh would fancy a ticket to England, should he play to potential.
Shane Watson:
That he is an allrounder of repute can't be discounted, but when he first emerged for Australia, very few would have tipped him to captain the Test team, which he did in the fourth and final Test match against India in Delhi in March 2013. Till 2008, Watson's career graph hardly showed signs of Australia's dominance. A reputation of being a big hitting lower-order bat, transformed to an explosive, yet reliable top-order batsman, whose few overs of 'hit the deck hard' bowling gave the captain variety and utility. It was his performance in the inaugural edition, where he played an instrumental part in Rajasthan Royals lifting the title, that gave him a foothold to become a vital cog in Australia's wheel.
Sunil Narine:
When the auction hammer finally came down, some laughed, some were bemused, some taken aback by the cricketing logic or the lack of it, but for Kolkata Knight Riders who invested 700,000 USD in the Trinidadian, the returns on investment was far more than they could have imagined. After all, a man with a handful of matches behind him can be hardly expected to do wonders. But the faith and trust in Narine's abilities not just got him a spot in most matches, but also made him the leading wicket-taker of the tournament. He soon went on to make his Test debut for the West Indies and has earned the title 'Mystery man'. Only time will tell how long that will last!
Faf du Plessis:
Mike Hussey's absence created a window for Faf du Plessis to establish himself after spending a majority of his first season with Chennai on the bench. When he did get a platform to showcase his immense ability in 2012, he lapped it up with open arms. Forming a potent combination with Murali Vijay at the top, he was more or less a phenomenon in a side that has somewhat gained a reputation of being the Manchster United of the IPL. Du Plessis' ability and performances were duly recognised as he was handed a Test debut later in the year against Australia in Adelaide, a match he would remember very fondly. His century was a story of grit, determination and courage, helping South Africa squeeze out a draw in the second Test before they went on to clinch the series in the next match.
Marlon Samuels:
Made his debut way back in 2000, but a mixture of poor form, disciplinary issues meant his true potential wasn't realised till very late in his career. He had to face a two-year ban for links with bookies in 2007, and since his return, he hasn't looked back. When Pune Warriors India signed him up in 2012, it was seen as a good move, given Samuels is a clean striker of the ball who is very capable of bowling four tight overs. But when he was reported for a suspect action in the IPL, things looked bleak. Backed by team skipper Sourav Ganguly who used him as a potent weapon, Samuels developed the confidence that rubbed off with the West Indies team too. His blistering knock in the final of the World T20 2012 saw the men from the Caribbean dethrone Sri Lanka to emerge champions, and Samuels hasn't looked back since!
0 Relays