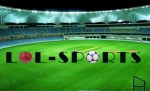 Text
Flag as inappropriate
IPL - Proving Everybody Wrong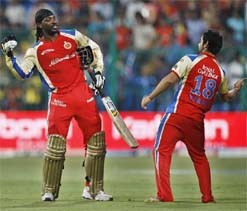 In 2008, when the Indian Premier League was conceptualized, it was primarily a tactical move to arrest the popularity of the rebel cricket league (ICL). Along with it came a few witty path breaking ideas from the then chairman Lalit Modi and with the amount of money involved, it drew a lot of overseas attention. Until then, cricket was all about fighting for your nation's pride and rivalry between countries - India vs Pakistan, Australia vs England and the like. There was more than a shadow of doubt as to how the audiences would perceive the idea of a domestic competition that expected the crowd to cheer when a Tendulkar or a Dravid got out.
There was a section of people who never believed T20 cricket can be called real cricket. It was more like a 'Wham Bham, thank you Ma'am' like affair for them. When the pundits came out with their first review of the format, most believed only the hard hitters like Virender Sehwag and Kieron Pollard would excel. But as years have gone by, we've seen that conventional batsmen who worship the orthodox style of play tend to do exceedingly well too. The top five run getters in the IPL are Suresh Raina, Gautam Gambhir, Sachin Tendulkar, Rohit Sharma and Jacques Kallis. Barring Raina to a certain extent, nobody else is really known for hard hitting. They are some of the best timers of the ball who rely on ground shots, more often than not.
Amidst all the entertainment, the IPL has given way for plenty of innovations in the game. The batsmen and bowlers have consistently worked hard to adapt to conditions they weren't used to, earlier. Bowling in the death has a totally different meaning altogether now. Bowlers have developed such skills by bringing out variations and bowling in the blockhole consistently that they've made pretty good use of it in International cricket too. Shots like the 'dil-scoop', switch-hit and the reverse sweep have proven to be mighty effective and eye-catchy.
Whenever a player had a bad patch in the International arena the pundits pointed fingers at the IPL. The workload was questioned and the whole culture of after-match parties was debated upon. But slowly, the street smart players who made a name in the IPL started to be the stand out performers for their country too. Shane Watson, Sunil Narine, Kevin Pietersen, David Warner, Virat Kohli, Ravindra Jadeja, Faf du Plessis and Albie Morkel are a few names that have benefited tremendously from playing the IPL.
Over the years, club culture, though not as strong as it is in Football, has embraced the people in India and around the world. Of course, who wouldn't want to see Dale Steyn steaming in and bowling a Yorker to AB de Villiers? Why would anyone not enjoy a mouth-watering contest between Warne and Tendulkar? How would it be if Tilakaratne Dilshan dilscoops Lasith Malinga for a six? Be it Dravid taking Zaheer Khan to the cleaners or Sreesanth sledging Raina, the crowds get more than what they ask for in the Indian Premier League.
For close to two months, people reach home early and sit in front of their television sets preferably with some popcorn and coke to watch the world's premier domestic competition unfold. Gayle, David Warner, Ross Taylor, Yuvraj Singh and many more stars from around the world are here to entertain you. Are you ready with your team merchandise and match tickets?
0 Relays