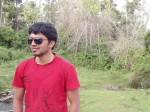 Text
Flag as inappropriate
Top 5 reasons for Australia's downfall in India....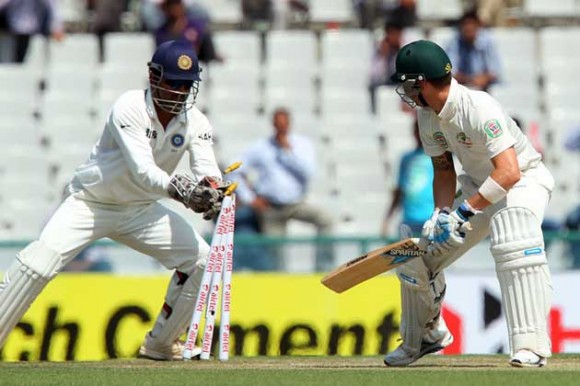 The not so mighty Australian Test team would never even have dreamt of losing the recently concluded Border-Gavaskar Test series in such fashion. I would not call it a whitewash, it was instead a proper brownwash given by Team India and the stains are sure to remain for a long time.
Already the ripples of the outcome are buzzing in the media where former Aussie greats are lambasting the current Australian team's performance in India which was worst ever in some time to remember.
Of course there were so many reasons to choose why Australia failed so badly in India. But if I had to choose top 5 reasons then they had to be the below mentioned ones;
1. Australia failed to replace Ponting and Hussey
Australia didn't have proper replacements for Ricky Ponting and Mike Hussey who recently retired from Test cricket, they were the two most experienced batsmen while playing in sub-continent conditions. Phil Hughes and Shane Watson were major disappointment; Michael Clarke was Ravindra Jadeja's bunny of sorts. The top order was clueless against spin and the scars will remain for long.
2. No.3 curse hit them hard
This is not the first time that a batsman from Australia coming in at No.3 in India has struggled. Ponting struggled to even get off the mark. Well ask Bhajji of yester years he might have few tales to tell in that regard. But Phil Hughes coming in at No.3 did not work out for them and Michael Clarke promoted himself to No.3 and failed in a stupendous fashion and you know the rest of the story.
3. Homework-gate scandal
After failing in both the opening test matches what Australia needed was better team selection policy. They should have gone for Horses for courses but indeed took a dubious step by sacking 4 players including their vice-captain Shane Watson for not submitting team strategy report after 2nd Test. After this Australian Cricket became a laughing stock in front of the world. So, there went the 3rd Test, without a proper team to field at Mohali the Aussies clearly looked clueless and were in dire need of a corner away from all the media attention.
4. Aussies couldn't handle spin duo of Ravi Ashwin and Jadeja
I have never seen a team play spin bowling so poorly. Aussies were leg before, caught, stumped god knows what else. The spin-duo of Ravi Ashwin and Jadeja (Sorry Sir Ravindra Jadeja) as he is sarcastically called these days but all in good humor. Both the spinners took a whopping 53 wickets in this series alone. Just this statistic alone is enough to know what caused the traveling team's downfall. R Ashwin took 29 wickets and was rightly adjudged as Man-of-the-series, whereas Jadeja took 24 wickets in the series.
5. MS Dhoni's butterfly effect innings
How can we leave out our Captain Fantastic Mr. MS Dhoni. Dhoni's whirlwind innings in the 1st Test at Chennai where he scored a blistering 224, highest by an Indian wicket keeper. The Innings was a crucial one as he came at a time when India were still reeling by 186 runs and India had just lost Sachin Tendulkar. It was a crucial 5th wicket partnership with Virat Kohli and Dhoni just stamped his authority with a blitzkrieg of his own and hung on with the tail-enders to give a solid 1st innings lead for India. It was a mammoth innings and the butterfly effect had rubbed the shoulders of Indian youngsters and there was no looking back.
Who would have thought at the beginning of the series that India would have won in such a comprehensive manner? Certainly Team Australia and coach Mickey Arthur have a job at hand to resurrect the team from its current slide of form ahead of Australia's crucial Ashes series with England.
0 Relays