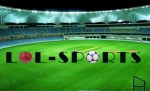 Text
Flag as inappropriate
Cooper stars as Rajasthan Royals seal a dramatic win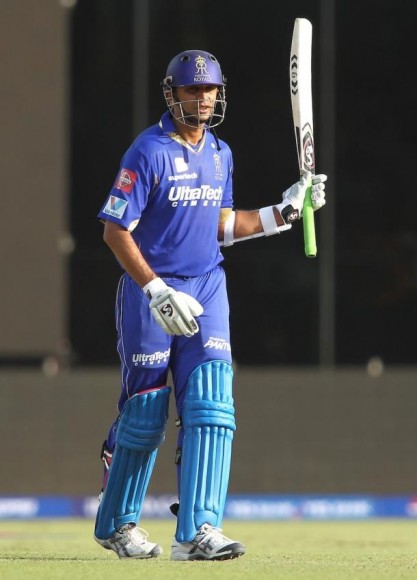 The very thought of Rahul Dravid playing a cricket match after over 10 months was enough to keep a fan excited about today's opening game. After winning the toss and batting first, the openers started in fine fashion. Dravid walked into bat when Kushal Perera was snapped up by Umesh Yadav for 14. He started off edging a couple of them wide of the slip cordon but got his eye in pretty quickly taking the attack to the opposition. He, along with Rahane, played some exquisite shots lay a solid platform.
A surpsise move by sending Binny at No. 4 seemed to work wonders as the bloke from Karnataka walked in and started dismissing the ball to all corners. A quickfire 40 off 20 balls set the game up for the Royals. With Dravid still at the crease they were certainly in for a challenging total. But, there were no real contributions from the guys that followed and they ended up with 165 on the board.
166 was a tricky target and the Daredevils needed a bright start. Unmukt Chand, though he mistimed a few, wasn't afraid to take on the bowlers and scored 23 off 19 balls before falling for Sreesanth, the 2nd time he saw his stumps cartwheeling in the last two games. Warner seemed to be in a league of his own scoring freely at will. When Mahela fell, courtesy a splendid catch from Rahane at backward point, the Royals had an unquestionable advantage.
A calm Juneja walked out and played second fiddle to Warner who kept the game alive. One of the light towers went off for a few minutes due to a power outage, but that didn't seem to distract Warner in any way. He continued and went past his fifty in the 14th over. With 46 required in 5 overs and with Warner at the crease, it wasn't a daunting task by any means for the Delhi Daredevils.
However, there is always room for some Drama in the Indian Premier League. Juneja and Warner fell within a span of five deliveries and the balance shifted towards the Royals yet again. It was Kevon Cooper's magical over that sealed things for the Royals. He bowled 6 yorker length deliveries and took two key wickets to help his team win the game by 5 runs.
Delhi will be utterly disappointed with the result. Warner had the game well in control but the run out led to a twist in the tale. They've now lost two games in a row and are staring at a tough tournament ahead. For the Royals though, things look pretty good with Watson joining them for the next game.
0 Relays