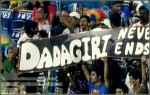 Text
Flag as inappropriate
Emerging star: RCB's Sheldon Jackson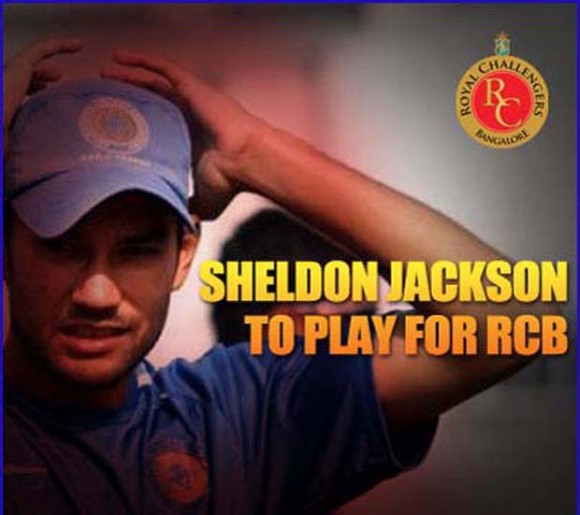 Sheldon Jackson may not strike a chord immediately with the average Indian cricket follower. But a glimpse of Saurashtra's scorecards in the 2012-13 Ranji Trophy season may leave you with a feeling of wanting to know more. With four fifties and three hundreds, including back-to-back ones in the quarterfinal and semifinal against Karnataka and Punjab respectively, Jackson has been one of Saurashtra's success stories in the 2012-13 Ranji Trophy season.
That performance convinced the talent scout at the Royal Challengers Bangalore that he was good enough to play at the Twenty20 level. In February, he was signed up for 20 lakhs, given he is an uncapped player. Although he is yet to play a game and has been a part of the reserves, Bangalore fans can well rest on the fact that there is quality waiting in the wings.
Jackson top-scored with 107 in Saurashtra's first-innings total of 477 against Punjab in the Ranji Trophy semifinal, after walking in when his team was placed in a precarious position, testimony to his temperament. Jackson shows tremendous maturity for someone playing in just his second domestic season.
One man associated with his appetite for big runs happens to be Cheteshwar Pujara, his Saurashtra team mate, who Jackson feels has changed the landscape of cricket and cricketers coming from the regions surrounding Rajkot, Jamnagar and Bhavnagar.
Given Saurashra cricket is on the rise like never before, the awareness has also come about especially in the region. In fact the 2012-13 season was third appearance in the Ranji Trophy semifinal, with the previous two being in 2007-08 and 2008-09. They also won the domestic One-Day competition – The Vijay Hazare Trophy in 2007-08.
Jackson made his debut in Saurashtra's last game of the 2011-12 season against Railways as a wicketkeeper. But the presence of Sagar Jogiyani, who has emerged as a specialist keeper, meant Jackson had to fight his way to play purely as a batsman, a challenge which he has accepted and transitioned with ease. It is also this extra ability that convicned the RCB management that he was worth a buy.
This year alone, Jackson's batting performances have been noteworthy, given Saurashtra haven't had the services of Pujara and Jadeja at some point through the season, due to national commitments. But that hasn't stopped Jackson from interacting with his team mates, Pujara in particular, who he credited for having an influence on his batting. Now that Pujara is also his teammate at RCB, he has had fruitful interactions, which is only bound to do his cause a world of good.
It is Jackson's inquisitiveness to learn and get better that draws you to listen intently to what he says. At 26, Jackon is realistic when asked about what his immediate plans are. Jackson did have a brush with the Indian Premier League in 2009, even before making his Ranji Trophy debut for Saurashtra. He attended the trials held by the Kolkata Knight Riders in 2009 where he played a few warm-up matches alongside international stars like Sourav Ganguly and Brendon McCullum, but that is as far as his IPL journey went.
For now, he may be waiting for an opportunity, but when it indeed comes, the talent on display will be hard to miss. Let us hope from RCB and Indian cricket's point of view, this fine cricketer will get a chance to showcase his skills.
0 Relays