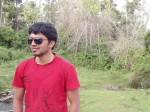 Link
Flag as inappropriate

bleacherreport.com
Liverpool suffered a second frustrating 0-0 draw in a week after the Premier League clash with Reading on Saturday, leaving manager Brendan Rodgers in no doubt that he will have ...
Bharath Kumar has added a note -
Does Brendan Rodgers need more reinforcements upfront?? or Should he concentrate more on getting world class defenders as rumors suggest Skrtel and Coates may go out and Carragher will retire this season. There is some serious thought process needed for Liverpool as there were 4 points dropped against West Ham and Reading with 0-0 draws.
0 Relays