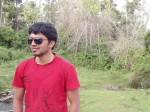 Link
Flag as inappropriate

www.foxsportsasia.com
Cardiff City ended a 51-year wait for promotion to the Barclays Premier League after a 0-0 draw with Charlton on Tuesday night.
Bharath Kumar has added a note -
Some inspiring news from England where Welsh side Cardiff city secured a promotion to Premier League next season. It was 51 year wait and the fans were in tears after their qualification.
0 Relays